Macierewicz believes that Tusk committed a "criminal offense" by accepting a deal on investigating the crash with Russia, which allegedly limited the Polish role in the probe.
"Tusk made an illegal contract with Vladimir Putin to the detriment of Poland and should bear criminal responsibility for that," Macierewicz told the Gazeta Polska Codziennie on Tuesday.
The defense minister, who heads a special commission re-investigating the crash, notified the officials in the prosecutor's office of his suspicions regarding Tusk. According to Macierewicz, then-Prime Minister Tusk committed an "abuse of trust in foreign relations."
A spokesman for the prosecutor's office said the claims amounted to "diplomatic treason." The prosecutors now have 30 days to decide whether to investigate.
Doubts over Smolensk probe
In 2010, then-President Lech Kaczynski and 95 other people died when their plane crashed while it was approaching Smolensk. The president and several senior military and government officials were traveling to Russia to honor the victims of the Katyn massacre of Poles by the Soviet secret service in 1940. To this day, many in Kaczynski's ruling PiS party suspect foul play and a conspiracy between the Russian authorities and members of the government led by Donald Tusk.
Jaroslaw Kaczynski, the powerful PiS chairman and the twin brother of the late president, has accused Tusk of contributing to his brother's death.
On Tuesday, Defense Minister Macierewicz said that Tusk failed to "guarantee the participation of representatives of Poland in all investigative activities on the site" and to ensure the return of the plane wreck.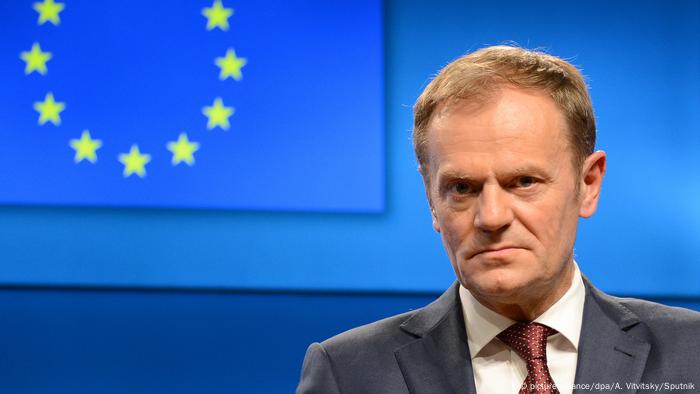 Donald Tusk served as prime minister between 2007 and 2014
'It is purely about emotions'
European Council President Donald Tusk has repeatedly dismissed the accusations.
"This is not a matter of legal or political nature, it is purely about emotions and obsessions," he said on Tuesday. "Therefore, it is not within my competence to comment on cases like this one."
Macierewicz's statements appear to be the latest chapter in the embarrassing row between the two largest political parties in Poland. Last week, the government summoned Tusk as a witness in the case about cooperation between Russian and Polish secret services. Tusk refused to testify. Earlier this month, Warsaw found itself isolated after campaigning to remove Tusk from the top EU job. All other EU members voted for Tusk, granting him another two-and-a-half-year mandate.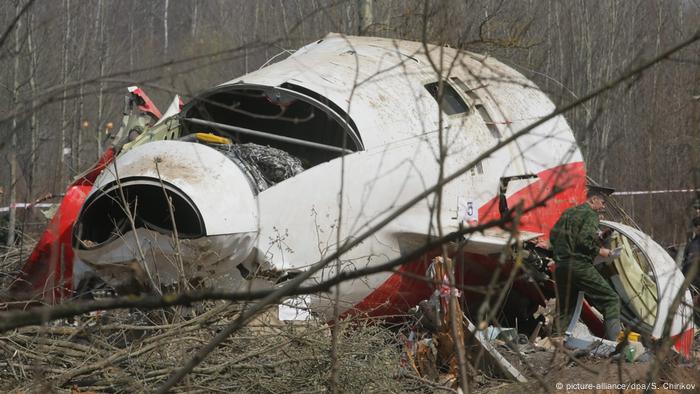 The Polish government Tupolev plane crashed near Smolensk, Russia
dj/kms (Reuters, AFP, AP)