A post-mortem examination carried out on the polar bear that attacked and killed a 17-year-old explorer showed the bear was underweight and starving, experts said Sunday.
The Friday attack on a British expedition group in Svalbard, in northern Norway, claimed the life of 17-year-old Horatio Chapple, while four other expedition members were seriously injured. One of the members of the expedition was eventually able to shoot and kill the bear.
An investigation of the polar bear's carcass showed the animal had little body fat and an empty stomach, suggesting it was starving, Erik Nygaard of the Svalbard governor's office told broadcaster NRK.
The investigation supported the story of the expedition's team leader, 29-year-old Mike Reid, who said he shot the bear in the head after it attacked the camp.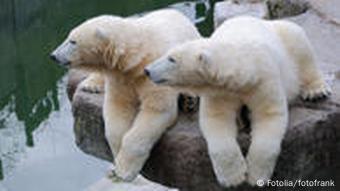 The bears can travel hundreds of kilometers in search of food
"The man was already injured by the polar bear when he fired the shot that killed it," a statement from the Svalbard governor's office said.
The attack
Early on Friday, the 250-kilo (550-pound) male polar bear entered the camp site of 13 young Britons who were on a five-week trip on the Svalbard archipelago. The bear then attacked and mauled Chapple to death, before being shot.
Four members of the team - males aged 16, 17, 27 and 29 - were also injured by the animal. Two have already been flown back to Britain, and the two others will most likely be flown home on Monday.
The governor's office said the polar bear managed to slip past a warning system of flares, activated by a trip-wire, which surrounded the group's tents.
According to Norway's TV2, Friday's attack was the first deadly polar bear attack in Svalbard since 1995. Polar bears are one of the only animal species known in rare cases to hunt humans, especially when undernourished, frightened or provoked.
Author: Catherine Bolsover (dpa, AFP)
Editor: Kyle James