Berlin's celebrity polar bear Knut died after an epileptic fit, according to neurologists quoted in German news magazine Focus.
"We are absolutely sure that Knut died from an epileptic fit," neurologist Christian Elger from Bonn University told the magazine.
He said that the fit would have disabled all protective reflexes in the body, when Knut fell into the moat in his enclosure in Berlin Zoo.
"If you suffer from epilepsy, the risk of drowing is 23 times higher than normal," Elger explained.
Knut's brain is being examined by pathologists, who suspect that Knut's father Lars passed the condition on to his son.
Fans blame the zoo
In an obituary published on Saturday in German daily Tagesspiegel, fans of Knut, who lived for under four and a half years, blamed the Berlin zoo where he was born and lived for neglecting him.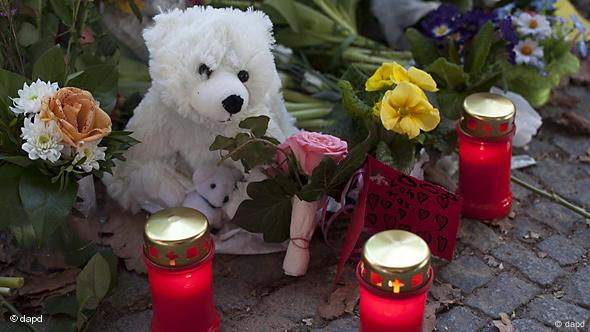 Thousands paid their respects at Berlin Zoo
"We accuse the management of the zoo of merely keeping you," the advertisement read.
They suspect that Knut, who shared his enclosure with three female peers, could have died of stress.
'Knutmania'
"Knutmania" swept Germany and the world four years ago, when a zookeeper had to feed and rear the first polar cub born in captivity at Berlin's Zoologischer Garten zoo in more than 30 years.
The number of visitors skyrocketed, and Knut even appeared on the cover of Vanity Fair magazine. The polar bear earned the zoo millions of euros and was the subject of lucrative merchandising efforts.
The zoo has set up a special account for donations on Knut's behalf, which will be used for polar bear research and the preservation of their habitat. It has also set up an online memorial book on its website.
Author: Nicole Goebel (dpa, Reuters)
Editor: Kyle James