If you have ever spent time on a university campus in the United States or have seen some of the countless movies about college life, you will have noticed that take-out pizza is as much part of higher education there as college football and student dorms.
Though they might feed hungry students cramming for their exams, a side-effect of this iconic fastfood is trash.
"Because of the grease and food matter on the cardboard, pizza boxes cannot be recycled, they get thrown into the landfill," explains Lani St. Hill of the Waste Reduction and Recycling (WRR) Office at NC State.
This got students thinking, and in the fall of 2013, when the university hosted a series of focus groups about recycling, they voiced their concerns about the pizza boxes and came up with a solution: compost.
No space for waste
In a first step, the WRR repurposed two older metal dumpsters, which students painted with giant pizzas, and had placed outside college halls of residence so those feasting on the doughy delight could throw the empty boxes inside - thereby keeping it separate from the rest of the garbage. The number of dumpsters has since been increased to six, with more underway.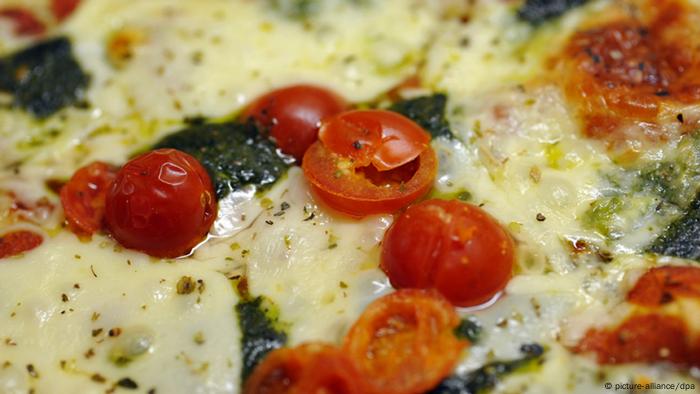 Pizza is a staple for college students
"Since March 2014, more than 18,000 pizza boxes from the campus have been composted at a nearby compost facility. The biggest challenge right now is finding a place to put the pizza dumpsters.
Many residence halls and campus buildings would like to have access to a dumpster, but there is just not the space as we also provide a combination of different dumpsters and bins for trash, cardboard, commingled recycling, etc.," says St. Hill. "We've been able to work with some locations by switching out different sizes and types of bins or dumpsters provided. We have also just introduced plastic dumpsters for many of the pizza box dumpsters that hold the same volume, but with a smaller footprint."
In the future, St. Hill says, they hope to expand the program to more locations but they also want to increase their overall composting efforts by collecting not just more pizza boxes but more food waste as well.