Philippine Defense Secretary Delfin Lorenzana said on Monday that there were no more militants putting up resistance in the southern city of Marawi following a final firefight after which 42 bodies were recovered.
"Those are the last group of stragglers of Mautes and they were caught in one building so there was a firefight, so they were finished," he told reporters, using the local name for the militants.
"We now announce the termination of all combat operations in Marawi," said Lorenzana, who was speaking on the sidelines of a regional defense ministers' conference in the northern city of Clark.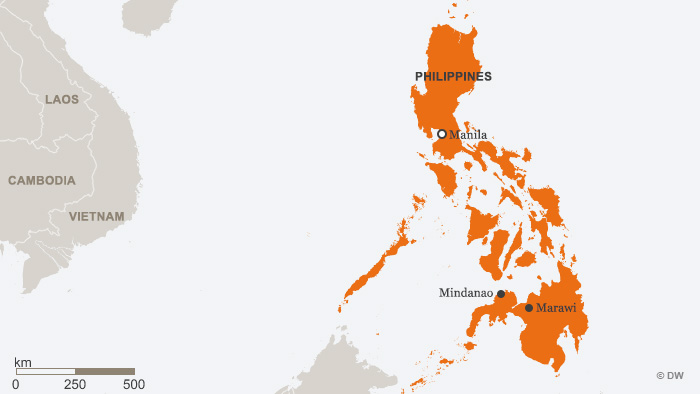 Long siege
The Philippine army has been fighting to oust the militants from the city since May 23, when hundreds of gunmen who had pledged allegiance to the extremist group "Islamic State" took over Marawi, using civilians as human shields.
Philippine President Rodrigo Duterte and security analysts said the militants were trying to set up a Southeast Asian caliphate in Marawi, the Islamic capital of the mainly Catholic Philippines.
Duterte had already announced the "liberation" of the city on a visit there last week, but continued fighting seemed to belie his statement at the time.
Duterte's announcement came following reports of the deaths of Isnilon Hapilon, IS' "emir" in Southeast Asia, and Omarkhayam Maute, a leader of the Mauter group, in a recent nighttime operation.
Read more: Battle for Marawi takes huge toll on public health in Philippines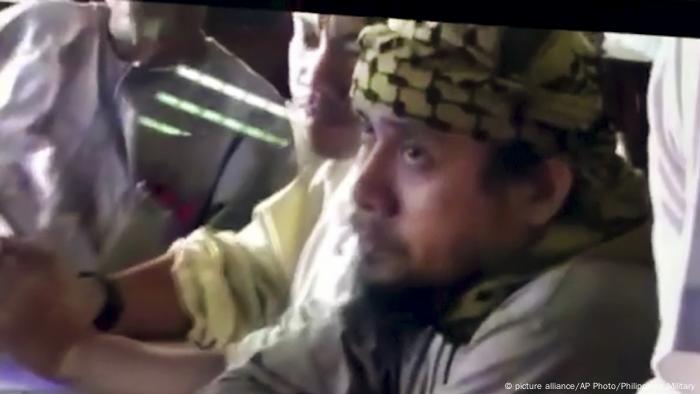 The leader of the Islamic State Southeast Asia branch, Isnilon Hapilon, was reported killed last week
Widespread destruction
The US-backed military campaign to drive out the militants cost more than 1,000 lives and displaced 400,000 residents. Large parts of the city were also destroyed.
The siege in Marawi had sparked fears that IS, which is fast losing ground in Syria and Iraq, could gain a foothold in Southeast Asia by supporting and influencing local Islamist insurgents.
Lorenzana told the meeting in Clark that the defeat of the IS-inspired militants in Marawi was the Philippines' contribution to preventing the spread of violent extremism and radicalism in Asia, and showed how regional cooperation could advance against terrorism.
tj/rt (AP, AFP, Reuters)