President Rodrigo Duterte of the Philippines denied on Tuesday that he influenced the Securities and Exchange Commission (SEC) to revoke the license of the Rappler news site.
He did however, castigate the site and call it a "fake news outlet" emulating his American counterpart President Donald Trump who often refers to media outlets he is unhappy with as "fake news."
"We never had a hand (in the decision) and I don't give a s*** if you continue or not," said Duterte at Manila airport. "In this country, the issue is not press freedom. The issue is about abuse of the elite and those in power."
The comments come after Maria Ressa, Rappler's chief executive, said that the decision by the country's Securities and Exchange Commission (SEC) to cancel the company's incorporation papers was the result of political pressure.
In an interview with CNN Philippines, Ressa called it a "war of attrition."
"What is publicly stated is not what is privately going on behind the scenes, but that is what journalists do - we will shine the light."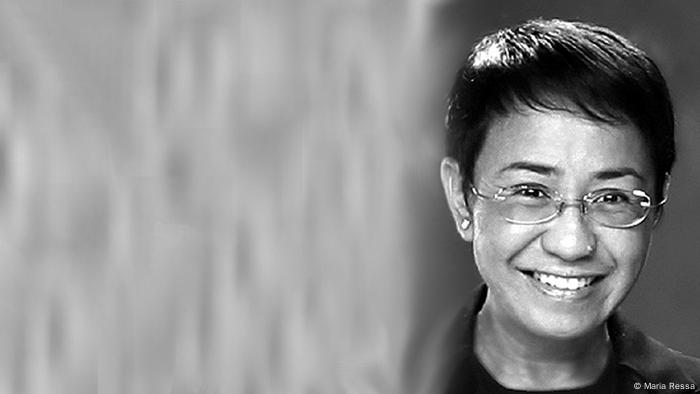 Chief Execuitve of Rappler Maria Ressa alleges government effort to shut news site
On Monday, the SEC said it cancelled the incorporation papers of Rappler Inc and Rappler Holdings Corporation on January 11 "for violating the constitutional and statutory foreign equity restriction in mass media."
Duterte, who has made no secret of his dislike of Rappler's reporting, told reporters in Manila that the news site had been "throwing trash and s**** all along," and that its stories were full of innuendo and "pregnant with falsity."
Duterte's administration has been the focus of a lot of Rappler's reporting, covering everything from Duterte's campaign against illegal drugs which has left thousands dead to his nasty comments about the European Union, the United Nations, as well as former President Barack Obama.
Chilling effect on Philippine media
This is not the first time that Duterte has warned media outlets. In the past he has threatened media entities who have written articles critical of him and his administration.
Human rights groups as well as foreign press organizations have come to the support of Rappler. They join a wave of domestic voices who see this as a move to silence those who scrutinize Duterte and his administration.
Rights group Amnesty International said it was "an alarming attempt to silence independent journalism."
Meanwhile, Human Rights Watch said the allegations of foreign ownership "masked a vendetta" against Rappler and the decision to revoke Rappler's license "suggests a sinister use of state regulatory processes to stifle critical media voices."
According to Rappler, the two U.S.-based organizations that have invested in Rappler are Omidyar Network, which was created by eBay founder and entrepreneur Pierre Omidyar, and North Base Media, a proponent of independent media.
Rappler said its filings to the SEC in 2015 made it clear that similar to several other media outlets, foreigners had invested in some of its Philippine Depositary Receipts (PDR), but did not own any shares, nor did they have a say in operations.
The SEC's decision is not final and Rappler, which has been allowed to operate as normal, said it would appeal.
av/kms (Reuters, dpa)