167: Days in charge.
71: Days without a Bundesliga win.
78: Days without a home win.
24: Games.
1.24: Average points per game across all competitions.
8: Wins.
6: Draws.
10: Losses.
33.33: Overall win percentage. Thomas Tuchel's was 62.96, Jürgen Klopp's 56.3.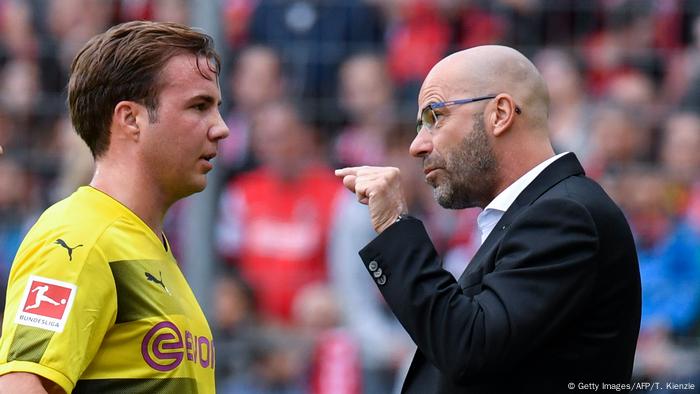 Peter Bosz lasted less than half a season at Dortmund
24: Players used.
8: Bundesliga matches without a win.
1: Wins in last 13 games. That came against third tier Magdeburg in the German Cup.
0: Champions League wins.
€5 million: The reported amount of compensation Borussia Dortmund paid Ajax for Bosz' services. A record for a German club.
0: Major honors won in his managerial career.
33: Minutes needed by Schalke to claw back a four goal deficit in the Ruhr Derby on November 25.