High levels of radiation and uncertainty as to how long it might take to get the reactors at the Fukushima Daiichi stabilized mean that the health of workers and people in the area is becoming an increasingly important concern.
The authorities are already finding it difficult to find enough people who are willing to go into the contaminated area and carry out necessary construction and decontamination work. However, a group of middle-aged volunteers have said they are willing to step in and put their lives at risk.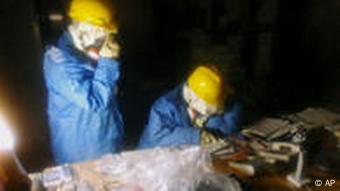 It is becoming more difficult to find people willing to work in crippled plant
"My acquaintances and I talked very intensively about the accident and about how we could help contain the disaster," explained 72-year-old Yasuteru Yamada who came up with the idea.
"A functioning cooling system is indispensable," he pointed out. "But who is supposed to build it? Only people can do it. So why not us? Since we don't have such a long future ahead?"
Yamada is a former engineer who studied metallurgy. He set up "Qualified Veterans for Fukushima Nuclear Plant No. 1" as a registered charity to convince the authorities of its seriousness.
He did not name the people he had already spoken to but said that the hope was that a plan would have been "developed by the end of May or at the latest in June."
Yamada also explained that the initiative was not a kamikaze action at all, but one that has been very well thought through. "Things have to be done in a team," he said. "Our project should be part of a long-term plan under state control. We have to examine people's skills very carefully to find out what tasks are appropriate for them."
450 helping hands
Yamada and his friends have now contacted 2,500 people in Tokyo and the surroundings. Some 450 people have already offered their help and 90 of them - all in their 60s - have agreed to work in the plant itself. He says they are "worried about what's coming. But should we not do anything just because we are worried?"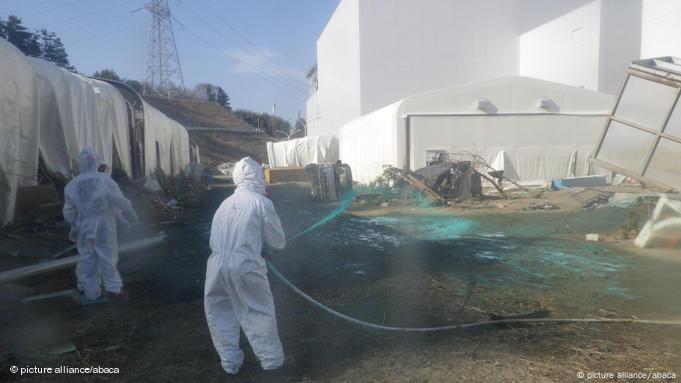 Some 100 pensioners have agreed to work in the plant itself
"I'm worried especially because I can't yet picture it all," Kazuko Sasaki, another volunteer, agreed. "But I sympathize with the young people who have to work there in such terrible conditions - people who still have their lives ahead. That's why I really want to help."
But there will be certain conditions even though they are volunteers, said Sasaki. "We have our dignity as people. We need guarantees, also regarding illness. Our willingness to work should not be exploited. Our work has to take place according to appropriate moral standards."
The two pensioners said they had heard about untrained workers being sent to the plant without being explicitly warned but refused to comment further, apart from saying the rumor had only strengthened their resolve to become more active.
Author: Peter Kujath / act
Editor: Ziphora Robina