"The watch is probably the most important collector's item of the 20th century for watch lovers. This record result is a testament to the historic importance and continued legacy of this Rolex," said Aurel Bacs, a watch specialist of the Phillips auction house in New York.
The "Paul Newman Rolex Daytona" watch was sold to a buyer over the phone for $17.75 million (15.3 million euros), the highest price ever achieved for a wristwatch at an auction.
Read more: Albert Einstein's note on happiness sells for $1.3 million at Jerusalem auction
The watch that appears in many photos of Paul Newman is also known for its interesting history.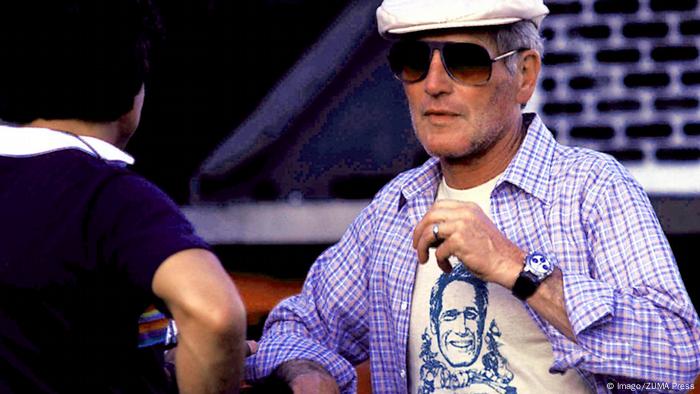 Paul Newman wearing the auctioned Rolex Daytona model
Its backside reads "DRIVE CAREFULLY ME," and Newman's wife Joanne Woodward gave the watch to her husband at the beginning of the 1970s. Newman's passion for racing was publicly known, and he even participated in the 24 Hours of Le Mans and Daytona races.
In 1984, the watch disappeared. It was until this year that the Rolex resurfaced and was put into auction by James Cox, the former boyfriend of Newman's daughter Nell, whom the actor gave the watch in 1984.
Read more: Winston Churchill's half-smoked cigar sells for $12,000 at auction
"At the time that Newman gave the watch to James Cox, the watch was selling for about $200," noted Paul Boutros, Phillips Senior Vice President and Head of Watches for the Americas.
ka/pg/jt (dpa/phillips.com)