Austrian actor Christoph Waltz also went home from the 82nd Annual Academy Awards with a statuette for best supporting actor, for his role as a sadistic Nazi officer in the Quentin Tarantino vehicle "Inglorious Basterds."
But the big night was mostly marked by a David-and-Goliath-like struggle of small-versus-big media, with the most expensive film made to date, "Avatar," facing off against "The Hurt Locker," which was produced for just a few million dollars.
While Avatar is already the most commercially successful film of all time, Bigelow's tense and gripping Iraq war study has failed to made an impression at the box office. But at the Oscars, as in biblical times, the little guy won the day. The Hurt Locker took home six Oscars - including the coveted Best Film and Best Director for Bigelow.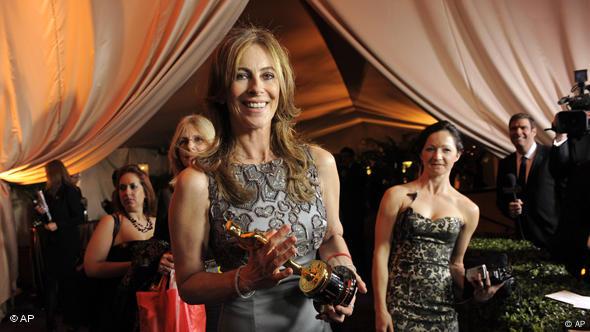 Bigelow focuses on action movies and war films
First woman to win
Adding to the drama of the evening was the fact that both films' directors - James Cameron directed Avatar - were once husband and wife.
The win puts Bigelow in the enviable position of being the first woman to ever win a Best Director Oscar. But she seemed less interested in being recognized as a groundbreaking woman than for her filmmaking skills, telling Reuters: "Of course, I'd love to just think of myself as a filmmaker, and I long for the day when a modifier can be a moot point."
Of course, Hollywood has seen a number of female directors, but what makes Bigelow unusual is her focus on action and war films.
Big recognition for Christoph Waltz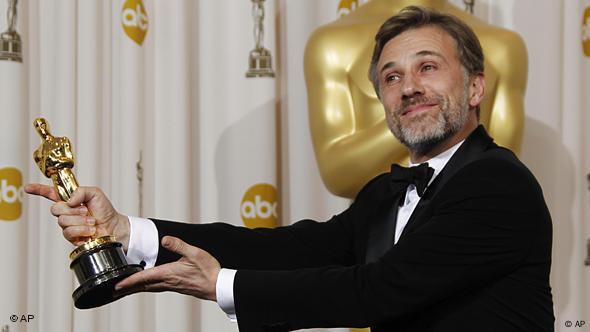 Tarantino said he wouldn't have made the film without Waltz
Meanwhile, the night's first award went to Christoph Waltz, for best supporting actor. In his acceptance speech, Waltz paid tribute to the filmmaker, calling Quentin Tarantino "a fearless explorer."
"I always wanted to discover some new continent," he said. "I was introduced to Quentin Tarantino who was putting together an expedition…Quentin, with his unorthodox methods of navigation, this fearless explorer took this ship across and brought it in with flying colors."
Waltz was a virtual unknown in the US when he was cast by Tarantino for the part of the SS colonel Hans Landa. Tarantino has said he would not have made the film without Waltz.
No Oscar for 'The White Ribbon'
Germany's big Oscar hope was with "The White Ribbon," a co-production between Germany, Austria, France and Italy. Nominated in the best foreign language category, the film lost out to Argentinian film "El Secreto de Sus Ojos" ("The Secret in their Eyes").
The White Ribbon was also nominated in the best cinematography category, but the statuette went to Avatar.
jen/dpa/AFP/Reuters
Editor: Mark Mattox