The DFB (German football association) has been caught with its pants down. For years it has proudly pointed to its integration work, having commercials filmed with the parents of national teams players who are the children of immigrants, handing out integration awards and basking in the praise of the German chancellor and president. And now one player has wiped out all of this good work with just three tweets?
No. Mesut Özil is not just any player. He was the model of the DFB's and national team's integration efforts. And yes, much of what was before considered right has now been called into question. Those who know Özil's story know he never was, nor wanted to be, the face of integration. But sometimes it's others who write one's own narrative, and the DFB played a big role in writing Özil's story. But after this crashing end to a once seemingly perfect marriage between Özil and the DFB, a completely different problem appears on the horizon.
The Özil affair damages Germany's bid to host Euro 2024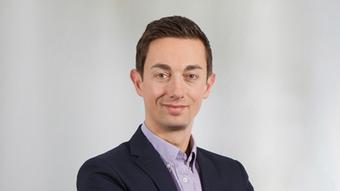 DW's Joscha Weber
On September 27, UEFA, European football's governing body, is to award the right to host the 2024 European championship. The applicants: Germany and Turkey. It is a sensitive race between two nations, that were at odds even before the Özil affair. Turkish President Recep Tayyip Erdogan can already claim Özil's resignation as a political victory. "His attitude is completely patriotic," crowed Erdogan after Özil's resignation. Erdogan knows that Turkey's bid for the tournament stands to profit from the allegations of racism that against Grindel, the DFB and German society that have emerged through the Özil-DFB affair.
Direct political statements against an opposing bid are not permitted, but the issue could come up during the personal discussions of the 16 voting members of the UEFA Executive Committee — DFB President Reinhard Grindel and his Turkish counterpart, Servet Yardimci, do not have a vote.
Turkey's bid, which was once clearly the underdog due to the 2016 coup attempt, an ailing economy and political instability, is back on track. Erdogan's autocracy offers UEFA a wide range of guarantees and, of course, tax breaks which traditionally have been music to the ears of football officials.
Two months of campaigning remain for Germany to promote its bid for Euro 2024. Not only does is the country a large economic power, with excellent infrastructure, great stadiums and a functioning constitutional government, but it has also already granted "government guarantees" which translate into tax exemptions. They are what UEFA demands for their highly touted tournament. UEFA earned €1.93 billion ($2.26 billion in 2016) in revenue at Euro 2016 in France, around €830 million of was purely profit.
The competition for Euro 2014 started long ago, now a success depends on good personal relationships and solid arguments. The German bid is not in the best position when it comes to that front.
The DFB dilemma
Reinhard Grindel, the DFB president and head of Germany's bid, is bruised and battered. After Özil broadsided him with accusations of racism, many have called for Grindel's resignation. The problem regarding Grindel is the same one that the DFB faced with national team coach Joachim Löw: there is no other alternative.
The DFB can force Grindel to resign. But that will lead to Germany's bid for Euro 2024 to fail since no one can take on the management of the sport's political landscape on such short notice and establish reliable contacts with other European associations. So the DFB is forced to stick with Grindel. But at the same time, it is bound to lose face and the backing of the public — a majority has called for Grindel's resignation.
The reason for his unfavorable approval rating is his flipflopping in the Özil affair; sometimes reprimanding, sometimes supporting, sometimes demonizing the playmaker. Grindel showed as much rigidness as a flag in the wind. And if this makes the general public uncomfortable, it's bound also to be the case for UEFA executives.
Quite apart from the affair surrounding how the right to host the 2006 World Cup was awarded to Germany — which probably won't concernt UEFA officials — both Grindel and the discrimination accusations from Özil could be a problem for Germany's bid. "United by Football" is the slogan the DFB is using in its bid to host the tournament. After the "#ZSMMN" campaign, yet another PR slogan could come back to bite them.