Turkish President Recep Tayyip Erdogan is a pragmatic politician. He does what it takes to hold onto power and doesn't care much for international norms — certainly not EU norms. That hardly distinguishes him from other autocrats all over the world. Erdogan lashes out at the EU and the United States, ingratiates himself with Russia and China, provokes Cyprus and Greece, and rants against NATO: whatever suits him.
The president's unpredictability has made him a difficult dialogue partner for EU officials. Nevertheless, European Commission President Ursula von der Leyen and European Council leader Charles Michel managed to resume talks with Erdogan in Ankara on Tuesday. The president has put his dispute with the EU member states Greece and Cyprus over gas reserves and maritime borders on hold for the time being. In return, the bloc has not imposed sanctions and is offering negotiations on changes to the 25-year-old EU-Turkey Customs Union.
Von der Leyen and Michel, who last met with Erdogan in 2020, operate in a highly complex network of strategic interests and dependencies. The EU agrees with the new US administration that NATO still needs Turkey as a bulwark against Russia and Iran. That is why membership in the military alliance is not being questioned while the West does almost everything to prevent Erdogan from turning further in the direction of his autocratic colleagues in Moscow and Beijing.
EU officials know that they need Turkey to cut off migration from Syria, Afghanistan, Pakistan, Iraq and Iran. Turkey, in turn, needs reasonable working ties with the EU — its largest trading partner — and with the US, too, to keep its flagging economy afloat after the coronavirus crisis. The new US administration under Joe Biden has upped the pressure on Erdogan: Sanctions over Erdogan's purchase of Russian anti-aircraft missiles remain in place, and unlike his predecessor Donald Trump, President Biden has so far ignored Erdogan. The Turkish president, a pragmatist, is aware that he cannot exist entirely without allies and friends, so he is prepared to talk to the EU — but not because he is keen to take criticism for human rights violations or the withdrawal from the Istanbul Convention against violence against women.
Stop the downswing
Since the failed coup attempt in 2016, Turkey's relations with the European Union have steadily worsened. The EU leaders won't be able to fix a thing with just one visit to Ankara.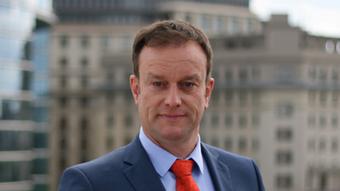 Bernd Riegert
Perhaps the EU officials can at least set in motion a reversal of the trend. It is still a bit too early for the "positive agenda" that Michel mentioned. First and foremost, the EU must determine whether the country's return to democratic standards is even within reach. That promises to be very exhausting but talks have been scheduled.
It is clear to everyone concerned that, in its current state, Turkey could never join the European Union. Accession negotiations never really got off the ground. After all, Turkey does not recognize EU member Cyprus, but occupies part of its territory. It would be politically correct to give in to demands made by Austria and many conservative EU parliamentarians and finally break off the negotiations after 16 years of deadlock. But that would not help anyone. As long as Erdogan has even the slightest interest in continuing the phantom negotiations, the EU should not get rid of this card in the Turkey poker game.
Ursula von der Leyen and Charles Michel may have to wait until Erdoigan runs for reelection in 2023. Despite the fact that he has undermined electoral laws as well as the rule of law, he is not guaranteed to succeed this time.
This article has been translated from German.