One has to give the Trump administration credit where credit is due: It was a smart move by Department of Homeland Security officials to brief journalists on the new directives, effectively arguing that the enforcement rules issued by the president would not lead to immediate mass deportations of undocumented immigrants and that the so-called Dreamers - hundreds of thousands of people brought to country illegally as children - would not be affected.
The move was likely intended to soften the blow of the new measures and avoid a public outcry similar to the one that sprouted after the botched roll-out of President Trump's first immigration orders. But even without immediate mass removals of Dreamers and others, the new rules are crucial and mark a turning point in the US government's stance on undocumented immigrants.
Contrary to what many think, Washington has not exactly been lax on illegal immigration. In fact, former-President Barack Obama deported more people than any of his predecessors - Republicans or Democrats.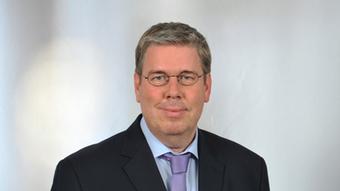 Michael Knigge reports on transatlantic relations for DW
'Deporter in chief'
During Obama's tenure, removals of undocumented immigrants reached a record-high in 2013 when almost 440,000 of them were deported. For his focus on removals, President Obama was labeled "deporter in chief" by the head of the largest Hispanic advocacy group in the United States. In his final years, the Obama administration did ease up on the number of deportations, focusing primarily on removing those with criminal convictions.
Now the Trump administration's new orders double-down on the Obama's already tough stance on undocumented immigrants, but, even more importantly, they expand the number of people who could be subject to deportation. Under Obama, officials focused on deporting immigrants with a criminal record. Under Trump's new rules, anyone who has violated immigration rules could potentially be subjected to deportation.
In addition, so-called expedited removal efforts by the Homeland Security Department will be ramped up and expanded and greater leeway will be given to state and regional authorities to determine individuals who might be subject to deportation as well as to immigration officers to determine whether an individual poses a threat to national security. On a whole, Trump's rules will probably lead to a surge in deportations.
Still misguided rules
While Trump's new measures will likely prove popular - not just with his core supporters but with many Americans - they are still misguided. It is one thing, and right, to deport undocumented immigrants with a criminal record and who pose a clear danger to national security.
It is another, and wrong, to stigmatize an already deeply stigmatized group of people, undocumented immigrants, who according to most research commit fewer crimes than native-born Americans, as this will only deepen the divisions in the country.
But that's not the only reason why the policy is wrong. It's also simply a waste to focus so much attention as well as financial and personnel resources in the Homeland Security Department and other government agencies on dealing with people who, on whole and compared with other challenges, pose a very limited risk to US national security.