The president of the Berlinale's International Jury had warned us at the beginning of the award ceremony. "Will we be surprised?" the gala's host asked. "50/50," he answered.
The unsurprising part came when Wes Anderson was named best director for "Isle of Dogs." The cult filmmaker has demonstrated once again his impeccable sense of detail with this delightful stop-motion animated movie, even more than in his previous works.
Read more: Berlinale opening: Wes Anderson's 'Isle of Dogs' is a Japanophile's feast
The absolute surprise came afterward, when the winner of the Golden Bear, the film festival's top award, was announced. "Touch Me Not," the feature debut of Romanian artist and filmmaker Adina Pintilie, is definitely not a crowd-pleaser. The work features full-frontal nudity, "abnormal" bodies and kink scenes; its experimental narrative style requires some patience from viewers.
It not only shocked several festival-goers, it also obtained one of the worst scores on Screen International's reputed jury grid, which compiles ratings for all competing films in major festivals. Most of the seven critics on the panel gave it a single star — "poor."
Strong German candidates
Among the four German entries in the competition, two movies had raised the hopes of a domestic win.
Screened on the last day of the competition, "In the Aisles" by German director Thomas Stuber conquered the hearts of many critics, including mine. It would have been an undoubtedly more crowd-pleasing Golden Bear pick.
Other German critics cheered for "Transit," an adaptation of Anna Seghers World War II exile novel, which director Christian Petzold transformed into an anti-historical experiment.
With filmmaker Tom Tykwer at the helm of the jury, critics perhaps expected German contenders would have a slight patriotic advantage. That wasn't the case, and Tykwer deserves absolute respect for that.
Read more: Berlinale film 'Transit' brings World War II refugees into the present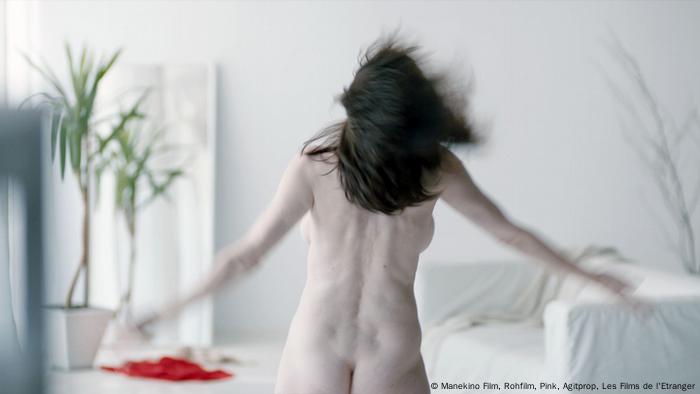 A timely exploration of consent
"Touch Me Not" follows the journey of Laura (Laura Benson), a woman in her 50s who prefers to watch a male prostitute masturbate instead of seeking physical intimacy. She explores her block through different sex therapists, including a transsexual sex worker called Hanna (Hanna Hoffman), who uses Brahms in her analysis of sexuality while lovingly displaying her body, and Seani Love, a real-life London-based male escort and therapist specializing in intimacy and conscious kink.
Meanwhile, a yoga-touch workshop centers on two characters, Tomas (Icelandic actor Tomas Lemarquis, who appeared in "Blade Runner 2049") and Christian (Christian Bayerlein, who is in real life a web developer living in the German city of Koblenz, heavily crippled by spinal muscular atrophy, and who's been openly discussing his interest for sexual experimentation for years). Despite his deformities and limitations, Christian is incredibly positive about his body, while Tomas is working on breaking his defense mechanisms.
Throughout the sessions, director Adina Pintilie is part of the movie as well, as a filmmaker doing a research project on intimacy — it's her own therapeutic approach. By combining actors and actual people from the BDSM scene, Pintilie blurs the borders between reality and fiction, but everything feels absolutely honest. The characters of the movie are deeply reassuring, creating a true, safe space for such an exploration.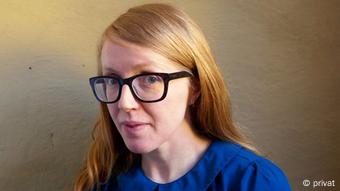 DW culture editor Elizabeth Grenier
Opening dialogue
Before seeing "In the Aisles," I personally felt that "Touch Me Not" could be a winner. Not only because Pintilie is a female filmmaker dealing with consent in her work. Some will be quick to claim that the Berlin festival, renowned for supporting social issues over cinematographic good taste, once again went for the politically correct choice.
I don't think that was the jury's main motivation. Obviously, it's a strong statement to pick "Touch Me Not" amidst the current #MeToo discussion, but it's also an aesthetically slick work with an experimental proposition that nevertheless felt absolutely genuine to me.
I couldn't call it my favorite; it's way too clinical and cerebral — strangely enough, considering that it's all about the body and physical intimacy – to be a "lovable" film.
On the other hand, it's the work that I have discussed the most with other people since watching it, and that's one of Pintilie's goals. As she collected her trophy, she said that she hopes the dialogue proposed in her film opens viewers worldwide to dialogue as well.
"It's not about what cinema can do but where it can go," Tykwer said after awarding the Golden Bear. The members of the jury didn't follow the taste of a majority of critics, but they definitely took a bold and visionary decision by recognizing a work of fine art cinema that all adults should dare to watch.