What a catastrophic signal to send! The World Anti-Doping Agency (WADA) has brought the Russian Anti-Doping Agency (RUSADA) back into the fold. This comes despite the fact that RUSADA has not met key conditions set out by WADA for its reinstatement, following its suspension in November, 2015. These were; that it grant WADA unrestricted access to the Moscow doping lab and accept the findings of the McLaren Report. In that report, WADA-appointed investigator Richard McLaren documented systematic evidence of doping in Russia, and showed that not only RUSADA but also the government in Moscow was involved in helping around 1,000 elite Russian athletes cheat.
Consistency is needed, not flexibility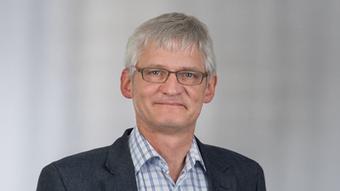 DW sports editor Stefan Nestler
"Leadership requires flexibility" – these are the words the Compliance Review Committee used to justify its decision to recommend that RUSADA be reinstated, a recommendation acted upon by the WADA Executive Committee during its meeting in the Seychelles. How on earth does one expect to lead an organization, whose task it is to clean up sports and root out cheaters – using a flexible style of management?
This extremely complex and difficult task requires consistency, not flexibility. And that doesn't mean stretching out one's hand in reconciliation, just for the sake of keeping the peace.
How independent is WADA?
It's an open secret that for Thomas Bach and the International Olympic Committee (IOC) that he leads, the reinstatement of Russia couldn't have come soon enough. After all, the IOC lifted its suspension of Russia just three days after the close of the 2018 Winter Games in Pyeongchang.Experts believe that the IOC is behind the about-face that WADA has just completed. It's boss, Sir Craig Reedie, has been a member of the IOC's Executive Board for the past nine years, and thus, is a close associate of IOC President Bach. Enough said about how independent WADA is.
Flexible backbone
For all of the athletes who are clean and rightly demand a level playing field, this act of caving in by WADA – and that's exactly what it is – is a slap in the face – just as it is for other national anti-doping agencies that do their jobs properly.
As if it wasn't enough that the World Anti-Doping Agency is chronically underfinanced and is forced to live on halfhearted promises of support from the political world, now, at the very latest, it must be clear to the clean athletes and other national doping agencies that WADA, the body that is responsible for upholding the existing anti-doping guidelines, has a flexible backbone. WADA has lost all credibility. This is a dark day indeed for the battle against doping.