Although May 3 marks the occasion of World Press Freedom Day, in 2019 there is hardly a reason to celebrate. The dream that technological progress would facilitate the free flow of information worldwide has turned into a nightmare for some. Putting your head in the sand is, of course, not a solution. Here are three proposals for a sustainable strengthening of press freedom:
Media competence against propaganda
Publication bans, withdrawal of the economic basis and prison sentences: these patterns of behavior evident in repressive states are quite transparent. They are evidence that the political class feels threatened. The public is very aware of what is happening and can quickly come to the realization that the free flow of information is being suppressed.
Yet there are also dangers that are more opaque, especially given the viral structure of the internet. People — and increasingly also machines — spread lies along with fake videos and photos that have been deliberately manipulated. Fake news, disinformation campaigns on social media, slander and threats have become an everyday thing. Real communication professionals are increasingly at the helm of these operations, as can be seen in examples like RT (Russia Today) and, unfortunately, also Al Jazeera.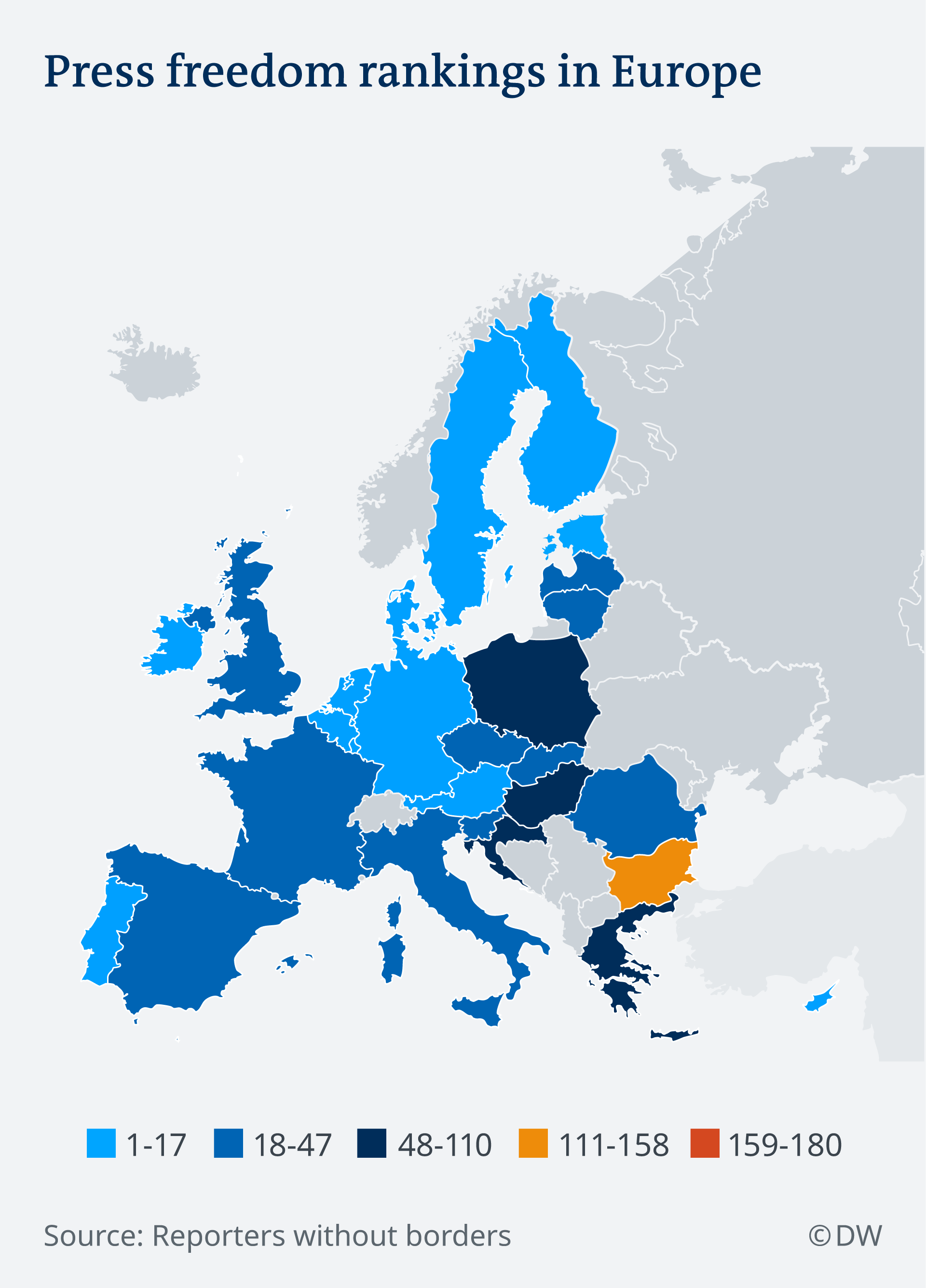 The means of communication they use is friendly, sometimes witty and shrewd. In a complicated world, they tempt you with an offer of simplification.
These tendencies are supported by efforts to turn the cosmopolitan internet into an intranet, censored for the country. This tendency towards isolating the network in non-free states is growing. Iran, China, Russia and Turkey are increasingly affected.
There is only one answer: People must learn to distinguish between lies and the truth. In the end, they must know that it is not only the freedom of the media being threatened, but potentially also the freedom to speak one's mind in the "private" space without having to fear reprisals.
Read more: Journalist Ahmet Altan mulls freedom in a Turkish prison
Making politicians do their duty
Democratic politicians from all over the world, including those in Europe and Germany, are outdoing each other in an attempt to court China. It does not matter that freedom of the press does not exist in the country and that independent news from foreign broadcasters such as Deutsche Welle is completely blocked there.
Representatives of the business world think more of China's big business than of its human rights record. In Iran, economic possibilities are discussed but not the more than 20 journalists who are held in torture prisons run by the Revolutionary Guards. In Bangladesh and Pakistan, bloggers risk their lives if they critically report on the growing Islamism in their country.
Serious support for rights in these countries from abroad is in short supply. The world celebrates the Saudi crown prince because women are allowed to go to the cinema, to sports stadiums and are now even allowed to drive cars. But where is the outcry that blogger Raif Badawi is still in a Saudi prison?
The list could go on. It's a sad list. And today is a good day to set about judging politicians by what they are doing to counter the increasing attacks on press freedom:
Do they show dictators clearly what our values are? Are they prepared to forgo deals if these values are flagrantly violated? Do they link the willingness to give development aid to the situation of human rights and freedom of the press?
Read more: Reporters Without Borders head: 'Journalism in Europe has been weakened'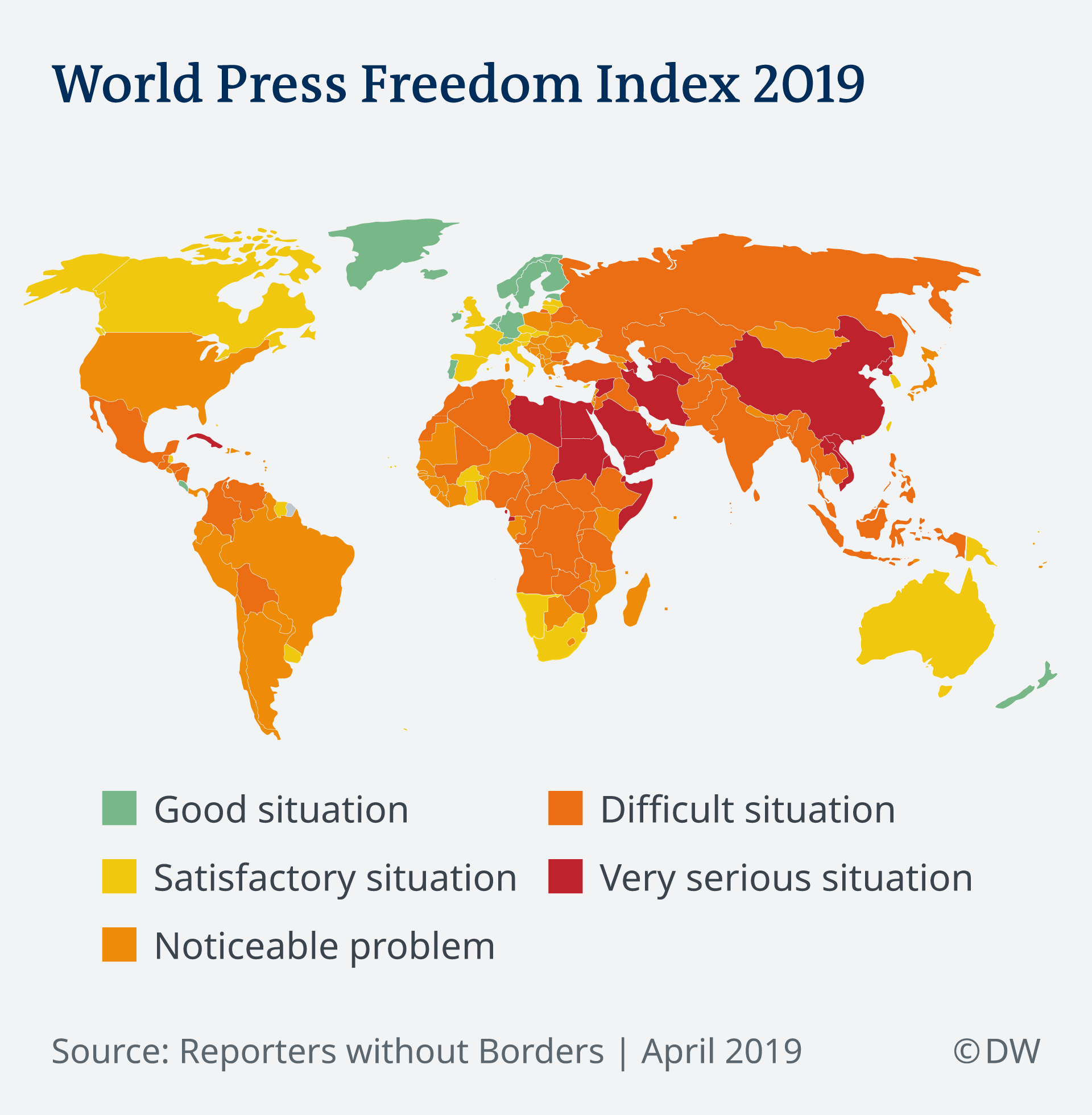 Journalists: The decisive factor
Freedom of the press is not a given, granted from on high. The legal framework is one thing but the inner attitude of each individual journalist is another. Journalists who are working in countries with a liberal media system should especially serve as examples for colleagues who work in difficult circumstances.
To be a journalist means to always be suspicious of one's own convictions — and those shared by colleagues — and to turn a certainty into a question again. And yes, not to be afraid of being applauded from the wrong side. For example, I look with great concern at the discussion as to whether we in Germany should even talk to AfD politicians. If we ignore whole political groups, unpleasant politicians or other public figures that do not fit into our world view, we leave a gap that is then filled by others. In the end, we are damaging the freedom of the press, which we want to celebrate today.
Read more: Is Africa's thumbs down to media freedom a case of follow the leader?
Every evening at 1830 UTC, DW's editors send out a selection of the day's hard news and quality feature journalism. You can sign up to receive it directly here.