"It's really important for me that everyone gets immediate access to the wonderful work that scientists do," says Stephanie Dawson. The Yale-educated biologist is the managing director for ScienceOpen, a research platform that went live this week.
"Access to this research is like a human right," Dawson told DW. "After all, it's all research funded with taxpayers' money."
But it's not only about who pays - it's also about what gets done with the research, and who is allowed to work with it.
Then there are the traditional publishers of science research. They criticize online open access journals and portals for lacking editorial quality control.
It hasn't stopped the trend towards open access in Europe, though.
Lateral thinking
The science historian Professor Jürgen Renn has been an advocate of open access for some time.
Renn, who is director of science history at the Max-Planck-Institute, says the only way to achieve groundbreaking insights is through a permanent exchange of ideas between scientists - wherever they are in the world.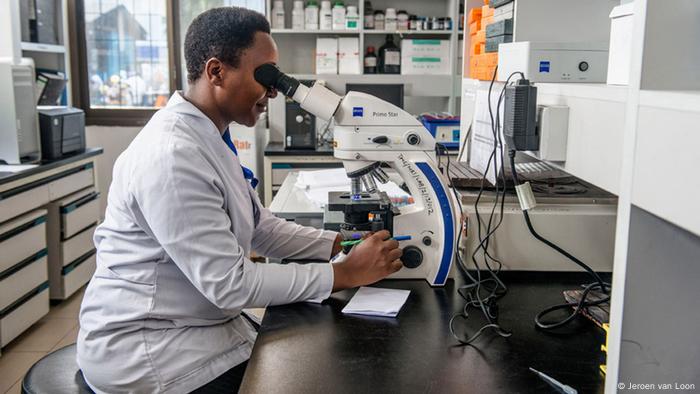 Greater open access could help scientists avoid mistakes others have already made
"There should be no artificial barriers stopping you from getting from one article to another," says Renn. "We should all be allowed to surf freely in knowledge!"
It would certainly make it easier to do interdisciplinary work. Renn says Darwin and Einstein mastered that approach with their respective theories of evolution and relativity.
"Both of them spotted connections which other scientists - with their specialist's view - may have missed."
He says it's all about "findability and linkability."
Science profits from speed
Dawson also knows the traditional side of science publishing. She spent 12 years working for a reputable publisher and was responsible for articles on biology and chemistry in journals and books.
It's where she learned the high standards of editorial quality control.
Scientific results can undergo extensive review processes, taking up to six months, before an article ever sees the light of day. It's a lot of time lost for the scientists - and for science itself. The Internet has made things faster.
"Naturally, our editors check the articles to make sure they're scientific. But after that we rely on the power of the Internet," says Dawson. "We invite members of the scientific community to write their reviews."
She says it's more transparent than the traditional practice of "one or two experts giving their seal of approval in secret, and where, after publication, there's never any further discussion about the quality of the work."
By contrast, the ScienceOpen method will allow for mistakes to be corrected even years after publication.
Pre-selection
Another point of difference is pre-selection.
Traditional publishers often defend their own work on the basis that they go to the trouble of selecting the studies which they believe have the greatest relevance.
But Dawson counters this by saying, "Google is now the most popular search machine for science - that is how science works today."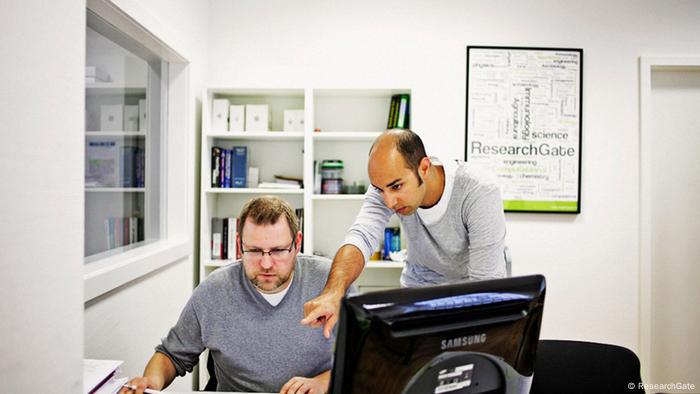 ResearchGate is another social media platform for scientists riding the open access wave
And that's why platforms that allow scientists to exchange research and to network are getting more and more common.
"It was never really the publishers that selected the best work," says Jürgen Renn. "It was science itself. There was an explosion of publications even before this digitalization started, but now, new structures are beginning to emerge."
For one, the selection process has become more transparent and thereby more objective.
A basic principle of the Internet
Dawson says it costs about 600 euros ($800) to publish an article on ScienceOpen, including all editorial costs.
"We want to produce a quality product, but we also want to set ourselves apart from Internet magazines, which demand a fee of 5000 to 6000 euros for an open access article," says Dawson. This fee-based model, she says, is unsustainable for the community.
ScienceOpen is free, as are other features of the website, such as its Workspace.
You have to register before accessing Workspace, but once you're in, you can collaborate with others on a joint paper or article.
The platform launched with over a million papers on offer. And that with an editorial staff of just 12 people - six in Berlin and six in Boston.
They are building on a basic principle of the Internet - and joining other platforms like ResearchGate.
"The very idea of open access is so fundamental to the Web," says science historian Renn, "that it'll be impossible to separate them ever again."