re:publica used to be seen as a "class reunion" for a certain type of enthusiast. It started out fairly small, attended by just a few hundred people, with a shared interest in the Internet and what you could do with it.
Its first meeting in April 2007, themed "Life on the Net," took place at a tiny venue in the German capital.
But before too long it became clear they would need more space.
Crowds started to show up, so re:publica moved to "the Station" in Berlin's Kreuzberg district - a former industrial site with enough room for 11 stages, 250 events and more than 5,000 visitors.
This year's theme is "Into the Wild."
The organizers say they want to "open our eyes to different approaches, to understand and improve society and the Internet of the near future."
In other words, the idea is to venture into undiscovered territory in an era of eavesdropping, data theft and mass surveillance.
That means going "in search of unexpected technical solutions, surprising impulses stemming from business and politics, and looking forward to a new, unbridled Internet culture."
And for all of you who want to post and tweet about re:publica 2014, the hashtag is #rp14.
Glitz and glamour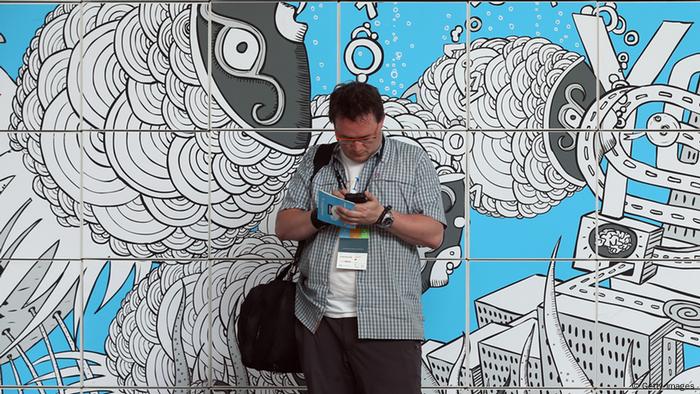 A festival app helps visitors find their way around
The program usual offers high profile guests from politics, business, universities, NGOs and the international blogosphere.
Steffen Seibert, German government spokesman and personal advisor to Chancellor Angela Merkel, spoke about his experiences with Twitter in 2012.
And in 2013, Daimler CEO Dieter Zetsche shared his thoughts on the networked car.
This year, the program features Finnish security expert Mikko Hyppönen, who will be speaking about digital freedom. He won't be speaking alone, though. Joining him on stage will be US actor and pop crooner, David Hasselhoff.
Hasselhoff is perhaps better known for his TV series "Nightrider" and "Baywatch" than for being an expert on Internet culture or activism.
But under the heading "Looking for Freedom" - a 1989 Hasselhoff hit that became the soundtrack to the fall of the Berlin Wall (for some people, at least) - the pair will launch a digital freedom manifesto. The crowdsourced document focuses on themes such as mass surveillance, digital colonization and rights of access, movement and speech.
From activism to satire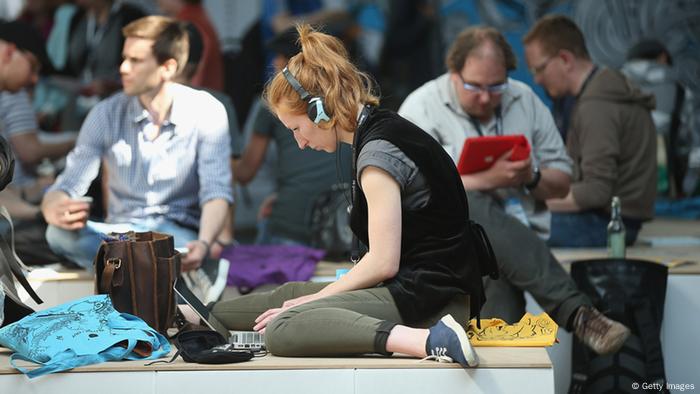 Guests get tweeting between events
You can expect other "stars" of the digital sector to be there too.
Jacob Appelbaum from Tor Project and US activist Jillian York will speak about encryption techniques.
In an event called "Just the facts or all the propaganda?" bloggers Oksana Romaniuk from Ukraine und Alena Popova from Russia will talk about neutral reporting on the Web. The panel will be hosted in association with Deutsche Welle.
Both are on the jury for DW's Bobs Awards, which recognize the best of online activism around the world.
There will also be appearances from the re:publica founders. Marcus Beckedahl, for example, will talk on internet policy and surveillance.
The conference kicks off, though, with "The Yes Men," two activist comedians who impersonate business executives, spokespeople and journalists to raise awareness about issues. They've taken on false identities to hijack conferences and TV broadcasts.
And for the first time Wikimedia Germany is hosting a "data station," offering freely licensed e-books, music files, photos and maps for download.
But don't expect the conference to stick rigidly to the plan. Last minute changes are a quasi tradition.
Pop festival vibes
The program is often only confirmed just before the event gets going, and there's a conference app to help you plan which sessions you'd like to attend.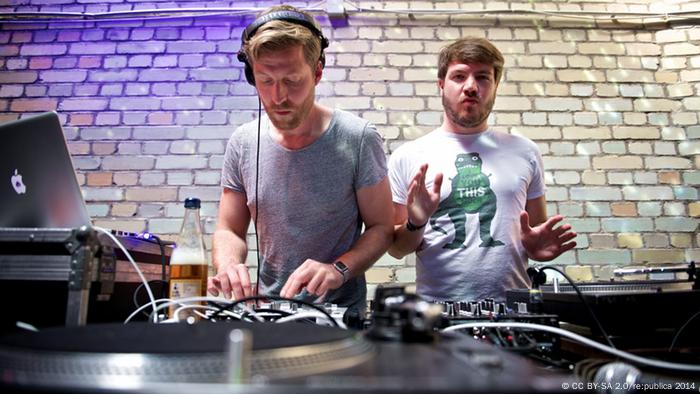 Internet conference or music festival?
Coming without a laptop, tablet or smartphone isn't an option. There is WiFi and "re:publicans" are encouraged to tweet about the events they attend.
When you've heard enough talk, tune into some music instead.
There's always a bar and electronic music, and plenty of space to dance. It has the feel of a music festival, and somehow it works.
Now in its eighth year, re:publica is no longer a mere "class reunion" for Internet nerds.
The re:publica conference runs through May 6-8 in Berlin.