In Kipri village, in Haa district in Bhutan, a village house is turned into a classroom every evening. The 23-year-old non-formal education (NFE) instructor, Yeshey Choden, is teaching her students about family planning.


Yeshey has 13 students, 11 of them are women and most are over 25 years old. Classes are held in the evenings so that the students, who are all farmers, don't have to compromise their household chores. "At time it is not an easy task to make them concentrate on the lesson," says Yeshey. "Some of them don't concentrate, they talk amongst themselves and don't listen." She often changes the topic or tells them jokes to bring back their attention and make them listen to her in class.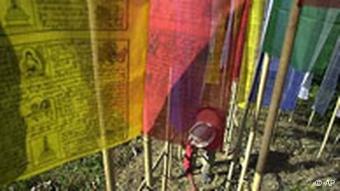 NFE learners, mostly farmers, finish household chores during the day and attend evening classes
Yeshey's students have never gone to school, but thanks to Bhutan's Non-Formal Education Program, they are now getting a chance to educate themselves.


Not too late to educate


"I feel happy that I am able to read sign boards and names when I go around," says Norbu Zam, one of the students at the Kipri NFE centre. "I wanted to go to school but I never got a chance. Now I have learned about family planning, and about health and sanitation," she adds.


Since she started taking NFE classes, Norbu says she has also been able to understand a bit when her children study their Dzongkha (Bhutan's national language) textbooks at home. Norbu hopes that she will be able to read letters and newspapers once she finishes her course.


Since the NFE program started in the 1990s, more than 150,000 illiterate people have benefitted. NFE's Chief Program Officer Sonam Tshering says that the program has helped change people's lives. "After achieving basic literacy with the program, they have actually improved in the way they live in terms of hygiene, health, nutrition, and also in terms of preservation of environment and so forth."


Aiming high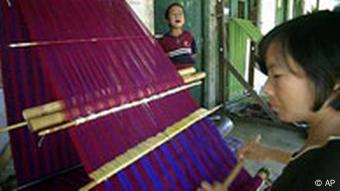 More than 70 percent of the NFE learners are women
The program was initiated by the Women's Association of Bhutan in 1991 and currently has more than 14,000 learners in over 800 NFE centers spread across the country. More than 70 percent of them are women. Many have gone on to become community leaders and are aspiring to become village representatives in the new parliament.


"Most of the NFE learners who have participated in the Election Commission's literacy test, which is required to be eligible for local leader election, have actually passed the test," adds Sonam Tshering. "And now they are in the election to become gewog gups and also mangiap and tshogpas (village representative offices)."


The Non-Formal Education Program was awarded the Honourable Mention of the UNESCO Confucius Prize for Literacy in 2009. As demand is increasing, there are plans to start a functional English curriculum for NFE learners by next year.


The mountainous terrain of the country and lack of paved roads in remote areas still make access to education difficult. But with NFE centers in all the 20 districts, people in remote areas are able to dream of going to school.

Author: Sherpem Sherpa
Editor: Sarah Berning