Environment ministers and delegates from more than one hundred countries are meeting in the Kenyan capital Nairobi from Monday (04.12.2017) through Wednesday for the United Nations Environment Assembly (UNEA). It is the highest-level decision-making forum on environmental issues.
The debates chaired by the United Nations Environment Program (UNEP) center on health consequences from pollution. A total of 2,500 participants are expected to attend, including — besides ministers — company directors, scientists and civil society representatives.
Follow Kenya's example
On Sunday, the eve of the conference, UNEP, in conjunction with Kenyan authorities, organized a bike race to create awareness about pollution and demand for sustainable transportation. Hundreds of international and local cyclists joined the race. Among them was Kenyan Henry Kago. He told DW: "Biking keeps me fit. It helps reduce carbon emissions in urban areas."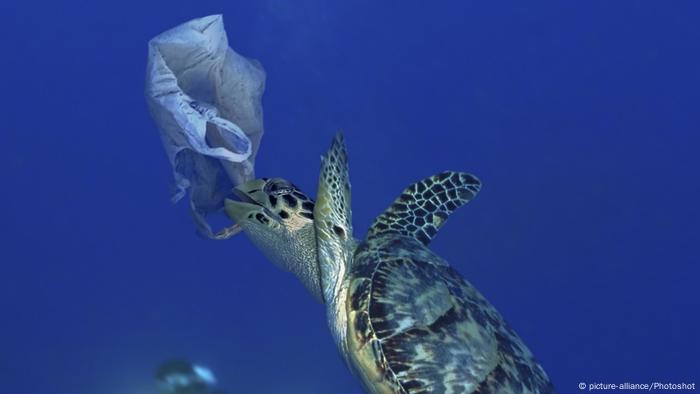 Soon there could be more plastic than fish in the oceans
Erik Solheim, head of UNEP, said in Nairobi that Rwanda and Kenya are stellar examples of African countries taking the lead in sustainable environment protection. "I would say Kigali is one of the cleanest and most well-regulated cities in Africa. That's because of leadership focusing on cleaning up the city." Solheim said. He went on to extol the host country's initiative on banning plastics. "Lots of people were saying can we do it or can't we, but the [Kenyan] government did it," Solheim said.
More plastic than fish
"By 2050 there will be more plastic in the seas than fish," the UN official stressed. According to environmental group World Wildlife Fund, 8.8 million tons of plastic are thrown in the ocean every year. This is the equivalent of a garbage truck dumping a full load every minute. A shopping bag is estimated to need hundreds of years to degrade. Harder plastics could take millennia before they are broken down and absorbed in the environment.
According to UNEP, 7 million people die every year due to poor air quality, caused, among other factors, by industrial emissions and car exhaust. India and China are the two countries that register the highest incidence of death by pollution.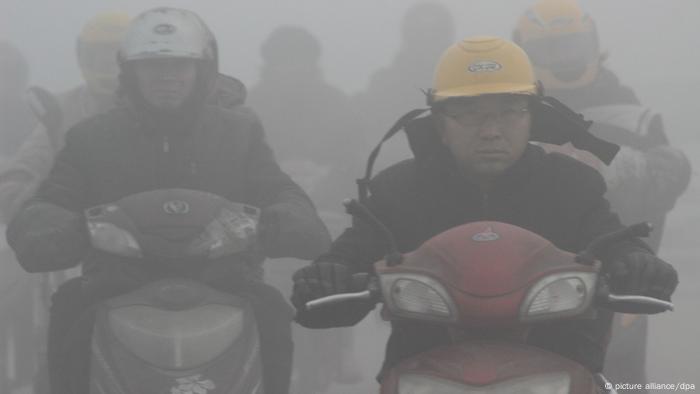 Smog kills many people around the world
Both countries have a policy of massively driving forward industrialization. Water pollution is the second deadliest type of pollution, followed by exposure to toxins and carcinogens in the workplace.
'We can do it'
The ministers are also set on negotiating the wording for a resolution on banning the use of toxic lead in paint. UNEP says the ban would remove an environmental hazard "that harms the mental development of 600,000 children every year."
Owing to progress in wiping out many diseases, pollution is turning into the biggest killer of human beings. "We need to beat pollution before it beats us," Solheim said, adding "I am confident we can do it," Solheim said.
At the close of the three-day conference, UNEA member states are expected to issue a clear call for tougher action to clean up land, air and seas, with recommendations for how we can make the world a safer and cleaner place for all.