The worst affected area is Nepal, where police are still searching for scores of people reported missing after rivers burst their banks and killed dozens.
Police said about 50,000 homes have been totally submerged by the floods across the Himalayan republic's southern planes. The region is Nepal's most fertile region and home to much of its agriculture.
"We are getting reports that about 70 percent of agriculture in the Tarai is inundated," said Shankar Sapkota, senior agricultural economist with the government.
"Paddy fields, vegetable plantations and fish farms have been affected but right now we cannot confirm the extent of damage," he said.
The Nepal Red Cross warned that shortages of safe drinking water and food could create a humanitarian crisis in the impoverished nation.
Millions affected
In India, the flood-prone north-eastern state of Assam is reeling under a second wave of floods, with around 200,000 people living in emergency camps. Flood-related incidents have already claimed more than 100 lives in the state this year.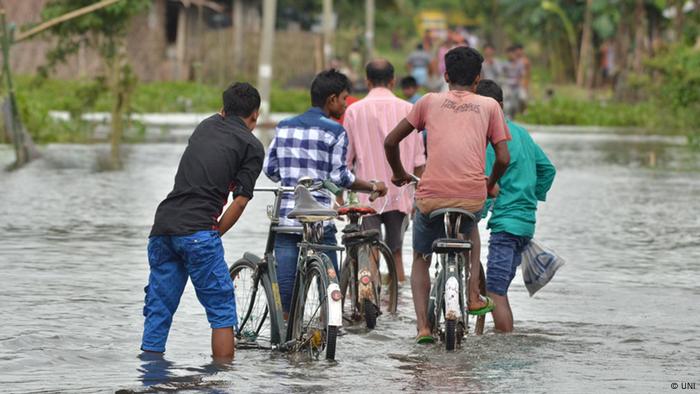 Assam is witnessing a second wave of floods.
The train services to Assam and other northeastern states from the rest of the country have been stopped until Wednesday with sections of the track completely submerged in water.
Large parts of the eastern state of Bihar are inundated, driving tens of thousands of people out of their homes. Several rivers are flowing at dangerous levels in the state, south of Nepal.
Landslides and flooding are common across South Asia during the monsoon season, a situation that has worsened in recent years thanks to widespread deforestation and poor urban planning.
Bangladesh on edge
Bangladesh deployed troops to shore up embankments in the north of the country, where flooding has killed 22 people.
Up to 600,000 people have been rendered homeless by flood waters after rivers burst their banks following days of heavy rain.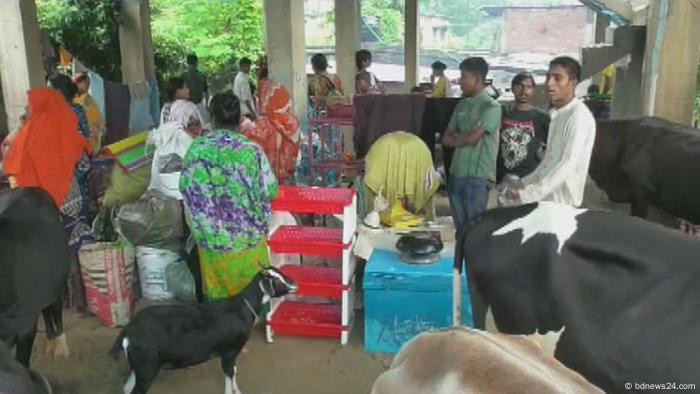 Hundreds of thousands in Bangladesh have been rendered homeless.
"We've not seen such severe floods in Dinajpur since 1988," local government administrator Kazi Hasan Ahmed said, referring to the worst-hit district. "The town protection embankment was washed away by flood water, submerging most of the main town."
The government's flood monitoring and forecasting agency has warned that water levels in some major rivers would continue to rise over the next 72 hours, raising fears of flooding in other regions.
ap/jm (AFP,AP)