By placing second in the second F3 race in Hockenheim on Saturday, Mick Schumacher secured an unassailable lead in this year's Formula Three contest and snatched his first major title as a racing driver. Victory in the key race was claimed by Estonian Jüri Vips.
The 2018 F3 season is set to end tomorrow, with Schumacher's closest rival Daniel Ticktum trailing him by 51 points. The Brit finished seventh on Saturday.
Nineteen-year-old Mick Schumacher, who also goes by Mick Junior, praised his colleagues from Prema Theodore Racing team.
"It still hasn't sunk in, it's incredible," Schumacher said after the race.
The points accumulated by the teenager qualify him for the so-called "super license" which would allow him to compete in Formula One. The driver's father, Michael Schumacher, won the world's fastest car racing tournament a total of seven times between 1994 and 2004.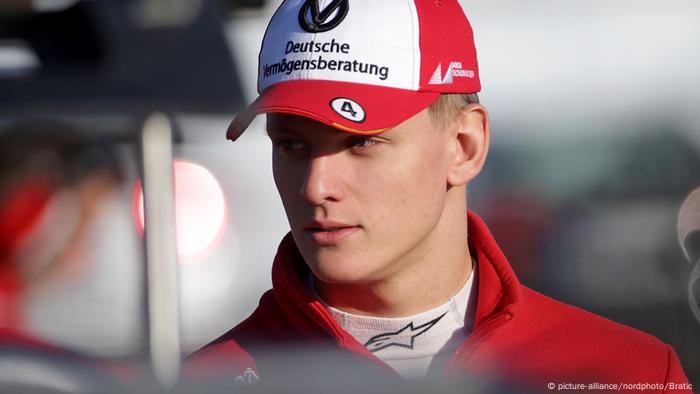 Mike Schumacher started his racing career in karting under the name of Mick Betsch to avoid media attention
Moving to Japan?
The German-born racing legend first retired in 2006, before returning to racing in 2010 and then leaving for good in 2012. In 2013, the older Schumacher suffered a traumatic brain injury while skiing with Mick and has not been seen in public since. The news of the retired champion's health condition has been mostly negative.
Read more: Michael Schumacher's Ferrari sells at auction for $7.5 million
Mick Junior started by competing on the karting circuit before entering Formula Four in 2015, and moving to Formula Three last year. He has said he would eventually try to replicate his father's success in the F1. However, the younger Schumacher is not expected to enter the premium racing tournament immediately after winning the F3 contest.
Instead, the driver and his aides have indicated a possible move to the F2 or the Superformula Championship in Japan.
"In the next few weeks we will think intensively about what to drive next year," Schumacher told Germany's n-tv television channel.
More than a famous name
So far, the young German's famous name has drawn new fans and massive media attention to the F3 tournament.
"It opens doors, but you still have to prove what you can do," Schumacher said ahead of securing the title.
Read more: Michael Schumacher's son begins journey towards Formula One
The 49-year-old Michael Schumacher won the German F3 tournament in 1990, a year ahead of his Formula One debut. The seventh-time champion's brother, Ralf Schumacher, also competed in Formula One.
dj/rc (AFP, SID, dpa)