Outgoing Mexican President Enrique Pena Nieto on Monday blamed surging violence across the country on state and local police's inability to deal with smaller criminal networks that emerged after major cartel leaders were captured.
The federal government "had success in significantly reducing the capacity and size" of drug cartels, Nieto said in his final state of the union address.
"Unfortunately, this weakening brought with it small criminal groups, without there being the capacity on the local level to effectively confront them," the outgoing president added.
Wave of violence
Since Mexico deployed the army in 2006 to fight the "war on drugs," the country has been plagued by a wave of brutal violence.
Last year, nearly 30,000 people were killed, marking the worst year ever recorded in Mexico, according to the interior ministry.
"I am aware that we did not achieve our goal of bringing peace to the country," Nieto said. "Doing so will require a sustained, long-term effort."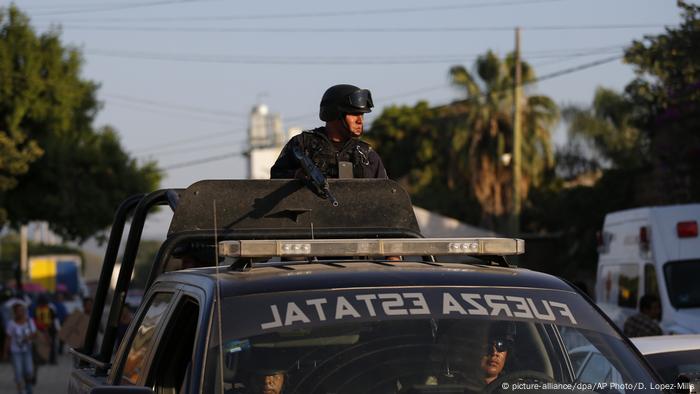 Nieto said local and state police didn't have the capacity to deal with emerging threats when a power vacuum formed after several cartel leaders were captured or killed.
'Little was done'
But Nieto's critics have taken it further, saying he failed to better position law enforcement agencies against powerful cartels based in the country.
"Regarding law enforcement and security in this administration, little was done, much was abandoned and even less groundwork was laid," wrote Alejandro Hope, a columnist for Mexican newspaper El Universal.
Hope noted that Nieto's government did not substantially increase law enforcement budgets or strengthen of the federal police and military.
'Talk' to the cartels
President-elect Andres Manuel Lopez Obrador, an anti-establishment leftist, has vowed to pursue new strategies to tackle Mexico's rampant drug violence.
On the campaign trail, he proposed legalizing narcotics and exploring an amnesty for some drug offenders.
Read more: Opinion: AMLO's election a turning point in Mexico's history
"If it is necessary … we will talk about granting amnesty so long as the victims and their families are willing," Lopez Obrador said.
More than 200,000 people have been killed since Mexico launched its offensive against drug cartels in 2006.
ls/aw (AP, AFP)
Each evening at 1830 UTC, DW's editors send out a selection of the day's hard news and quality feature journalism. You can sign up to receive it directly here.