The Man Booker Prize 2017 longlist, known as the "Man Booker Dozen," was announced Wednesday. Thirteen books were selected among 144 submissions - works published in the UK between October 1, 2016 and September 30, 2017.
Although the selected works "showcase a diverse spectrum - not only of voices and literary styles but of protagonists too, in their culture, age and gender," said the chair of the 2017 judging panel, literary critic Lola Young, "we found there was a spirit common to all these novels: Though their subject matter might be turbulent, their power and range were life-affirming - a tonic for our times."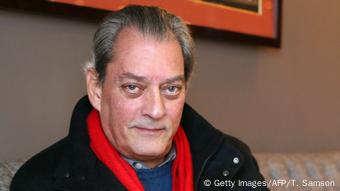 Paul Auster is eligible for the award for the first time with his 880-page opus, "4321"
Several well-known authors among contenders
After winning the Booker Prize with her debut novel in 1997, India's Arundhati Roy (top picture) is back on the list with her second work of fiction, "The Ministry Of Utmost Happiness."
Other previously shortlisted writers include Ali Smith, Zadie Smith, Sebastian Barrie, Mohsin Hamid and Jon McGregor.
Another well-known author has been longlisted, Paul Auster. With his latest novel, "4321," published after a seven-year hiatus, the US writer is eligible for the award for the first time, as rules changed in 2013 to include authors of any nationality who write in English and are published in the UK. The prize was previously restricted to the UK, the Commonwealth, the Republic of Ireland or Zimbabwe.
Read: Paul Auster tours Germany with fate-twisting novel '4321'
Colson Whitehead's "The Underground Railroad," which has already picked up other prestigious honors, including the 2017 Pulitzer Prize for Fiction and the 2016 National Book Award for Fiction, is another strong contender this year.
Read: Pulitzer Prizes for US journalism and arts announced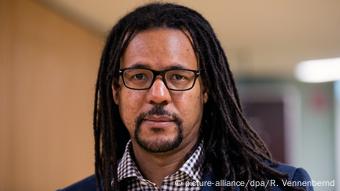 Pulitzer Prize winner Colson Whitehead's novel weaves fantasy into the dark history of slavery
Three debut novels, written by Elmet by Fiona Mozley, Emily Fridlund and George Saunders, have also made it onto the longlist.
Winner announced in October
First awarded in 1969, the Man Booker Prize is recognized as the leading prize for literary fiction written in English. Since 2013, the award is open to writers of all nationalities who write in English and have been published in the UK.
The shortlist of six books will be announced on September 13. The winner of the 2017 Man Booker Prize will be announced on October 17. Beyond the international recognition coming with the influential accolade, the selected author will be awarded 50,000 pounds (56,000 euros, $65,700).
Here is the complete 2017 longlist:
"4321" by Paul Auster (US)
"Days Without End" by Sebastian Barry (Ireland)
"History of Wolves" by Emily Fridlund (US)
"Exit West" by Mohsin Hamid (Pakistan-UK)
"Solar Bones" by Mike McCormack (Ireland)
"Reservoir 13" by Jon McGregor (UK)
"Elmet" by Fiona Mozley (UK)
"The Ministry Of Utmost Happiness" by Arundhati Roy (India)
"Lincoln in the Bardo" by George Saunders (US)
"Home Fire" by Kamila Shamsie (UK-Pakistan)
"Autumn" by Ali Smith (UK)
"Swing Time" by Zadie Smith (UK)
"The Underground Railroad" by Colson Whitehead (US)