"The first thing [my son does] when he enters my mum's home after school is unbutton the shirt and take off his tie. He hates the tie," Roxanne Agius was talking about her 7-year-old, who must wear a formal uniform three days a week and a tracksuit on two, when his class has physical education lessons. He looks forward to the tracksuit days and the occasional days when he can wear jeans at the state school he attends. He would be happy if he didn't have to wear a tie and jacket anymore.
That day could come soon. Malta's government is toying with the idea of cutting out formal attire. Early this year the Education Ministry surveyed pupils about what they wanted to wear at school: 91% of the 1,605 middle and secondary school kids chose tracksuits, 5% wanted to keep the current mixed uniforms, and the rest had other ideas. The consultation continued with parents and educators.
Read more: Malta: Paradise Papers leave locals polarized
Uniform tracksuits are already the default in preschool.
"Then when they turn five and start year one, they switch to a gender-specific uniform," said Raquel Puig Mohr, a Spanish-German woman who is raising two daughters in Malta. "For private schools it's even worse: I've seen little girls wearing horrible dresses since they are three years old. Wearing a skirt means no jumping, no rolling on the floor, no climbing ... It is a simple but effective way of limiting a girl's behavior."
But dropping formal uniforms in favor of tracksuits would apply only at state schools, which are attended by more than half of Malta's children. Church-run or private schools — which can recruit pupils selectively and have historically been more elitist — would not be affected.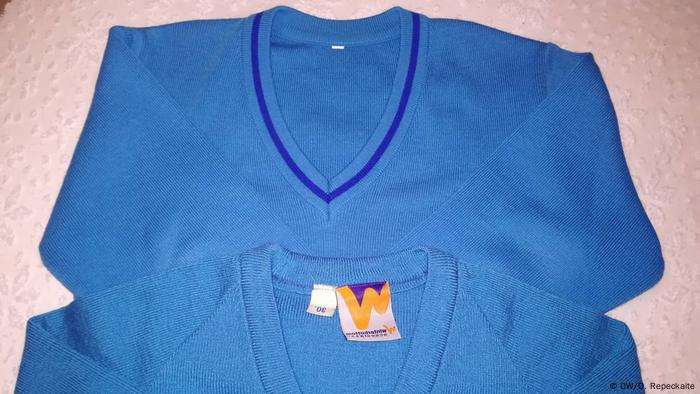 Parents and children complain that the mandatory attire is uncomfortable
Maria Borg, a teacher with 15 years of experience at a state school, fears that opting for streetwear alone at public institutions would exacerbate the gap between pupils at state and private schools. "I think most parents are really focusing on the fact that wearing a tracksuit is faster in the morning," said the mother of two girls who attend a state school. "But actually schools are meant to educate not just academically but also how you behave, how you present yourself — and different situations require different attire," she observed.
Read more: Malta battles over memorial to murdered journalist Daphne Caruana Galizia
Kids and parents want choice
The all-out streetwear approach is being tested at St. Albert the Great College, a private Catholic school. "In my time, we wore jackets tied around our waists, with shirts on the outside. We had that [formal] kind of uniform, but we resisted," the school's head, Mario Mallia, recalled, sitting in his office in jeans and a patterned sweater. His pupils, aged 5 to 16, came together to redesign the school uniform from scratch and voted on their favorite colors, five of which made the cut.
Kids at St. Albert the Great College got to be part of deciding what to wear
Mallia is proud that his school gave the children a choice and went so far as to abandon the idea of commissioning a design, instead choosing an off-the-shelf model, which is more economical.
"We decided to go for a uniform, but a uniform which is diverse," he said. It still features the school logo, a source of pride among students, and is made up of polo shirts and a different top for P.E. The rest is up to the students; jeans are allowed.
Read more: Malta's overdue struggle against corruption, crooks and imbeciles
Students at public schools don't have it as good. State schools have less autonomy and are bound to specific suppliers.
"The shirts look like carton — they're so stiff," said Maria Borg showing uniform tops that belong to her daughters. "No wonder they say they're not comfortable."