Lebanon's Prime Minister Saad Hariri resigned on Saturday, plunging the country into a political crisis and raising the spectre of regional conflict.
Hariri announced his resignation from Saudi Arabia, saying he sensed a "plot to target his life" as he accused Iran and its Lebanese Shiite ally Hezbollah of taking control of the country and destablizing the region.
"Iran has a grip on the fate of the region's countries... Hezbollah is Iran's arm not just in Lebanon but in other Arab countries too," Hariri said. "Iran's arms in the region will be cut off. The evil that Iran spreads in the region will backfire on it."
The 47-year-old Sunni politician's resignation brought down the country's one-year-old coalition government, which includes nearly all of the major political parties, including Hezbollah. It took office under a political deal that saw Michel Aoun, a Maronite Christian and Hezbollah ally, become president.
Under Lebanon's political system, the prime minister must be Sunni, the president a Maronite Christian and speaker of parliament a Shiite.
The resignation is likely to strain sectarian tensions in Lebanon, which experience a devastating civil war between 1975 and 1990.
Hariri said there was a climate resembling the one that prevailed before his father, former Lebanese Prime Minister Rafik Hariri, was killed in an explosion along with 21 other people in the capital, Beirut, in February 2005. The assassination is believed to have been organized by Hezbollah and Syrian intelligence.
Aoun's office said he had instructed the country's military and intelligence service to "maintain stability."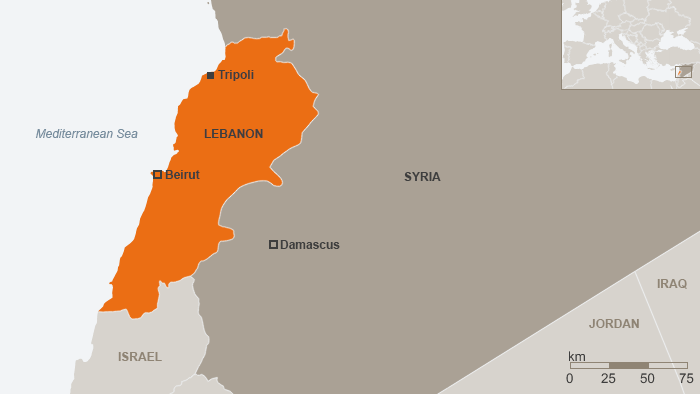 Regional rivalries
The resignation thrusts Lebanon into the heart of regional rivalries and proxy wars, with Hariri's ally Saudi Arabia and Hezbollah's ally Iran in a war of words as they vie for influence across the Middle East.
Hezbollah, which has a political and military wing, has sent thousands of troops to support Syrian President Bashar al-Assad in the country's civil war. Hezbollah's military wing has become so powerful that its arsenal is greater than that of Lebanon's own army. It receives support from Iran, which also backs the Syrian regime.
Hezbollah's intervention in Syria has been controversial in Lebanon, which has been under economic and social strain as more than one million refugees have flooded into the country of nearly six million people.
Saudi Arabia is one of the main backers of Syrian rebels and launched a war in Yemen two years ago against Shiite Houthi rebels it says are backed by Iran.
Sheikh Nabil Kawouk, a member of Hezbollah's central committee, accused Saudi Arabia of being behind Hariri's resignation.
"God protect Lebanon from the evil of Saudi Arabia's reckless adventures," he said.
Iran's Foreign Ministry denied Hariri's allegations, blaming Saudi Arabia, the United States and Israel for his resignation to stir tensions.
Israeli Prime Minister Benjamin Netanyahu said Hariri's resignation should be a "wake-up call to the international community to take action against the Iranian aggression that is trying to turn Syria into Lebanon 2."
"This aggression endangers not only Israel but the entire Middle East. The international community needs to come together and stand against this aggression," he said.
Political turmoil in Lebanon and Hezbollah's increasing power across the region has raised the prospect of conflict with Israel, whose leaders have suggested that it could launch a new war in Lebanon.
Israel and its arch foe Hezbollah last fought a war in 2006.
Israel is concerned that Iran is setting up a permanent position on its doorstep in Syria.
cw/bw (AP, Reuters, AFP)