Moscow Jewish Film Festival organizer Egor Odinzov addressed the press this week in Moscow's grand old cinema, the Oktyabr: "Do not just write that the Jews had, of all things, served alcohol on Russia Day in vain!" The audience laughs. The best Jewish jokes come from Jewish people themselves, the presenter added mischievously. He actually only wanted to thank the sponsor.
For a week, Jewish jokes, Jewish customs, Jewish culture, Israel's politics, but also topics such as the Holocaust and the establishment of the State of Israel, will enrich the Moscow public. The aim of the festival is to show how special Jewish cinema can be.
"Is not all cinema a bit Jewish?" joked jury chairman Pavel Lungin at the opening. "The Jews invented Hollywood. They came from all over the world, including from Russia. And now Jewish cinema is coming back to Moscow."
The festival comprises 50 screenings in eight days, including feature films, short films and documentaries from Israel, Russia, Europe and the US, plus special events and discussions. The packed program is dedicated to one thing above all: faith in humanity and the belief that it can be improved.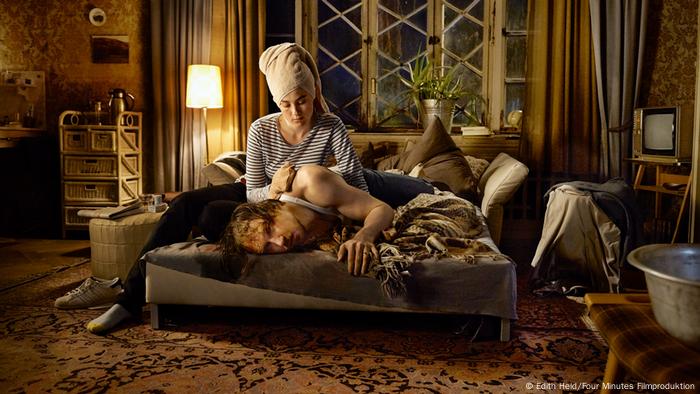 A scene from the film "Die Blumen von gestern," which opened the Moscow Jewish Film Festival
Festival opens with a German romantic comedy
Opening the festival is the off-beat German farce, "Die Blumen von gestern" (Yesterday's flowers), in which a good-humored German and a Jewish-French woman come together in a clash of cultures. Actor Lars Eidinger portrays a Holocaust scholar and grandson of a Holocaust perpetrator who meets a French student (Adèle Haene) who is a Holocaust victim's granddaughter.
Read more: Why a German Holocaust comedy was a hit in Japan
The result is a humorous love story reminiscent of Roberto Benigni's "Life is Beautiful," in which director Chris Kraus pokes fun at the phoniness of German memorial culture.
The reception in Russia of this difficult piece of German heritage is of particular interest to German actor Lars Eidinger, who attended the festival opening in Moscow.
"As we all know, Jewish people have an excellent sense of humor, which can be found in their films," Eidinger told DW. "But this is something special for me as a German who has come to Russia to present a film that explores this."
Dispute over Eidinger film in Russia
Eidinger, however, is also particularly interested in the current dispute over his new film "Matilda," in which he plays the last Russian tsar, Nicholas II. The film by Russian director Alexei Uchitel allegedly insults religious feelings and should therefore be banned, the Russian prosecutor's office has determined.
Read more: How German actor Lars Eidinger's new film unleashed a scandal in Russia
"Mathilda" is due for an October release in German and Russian cinemas.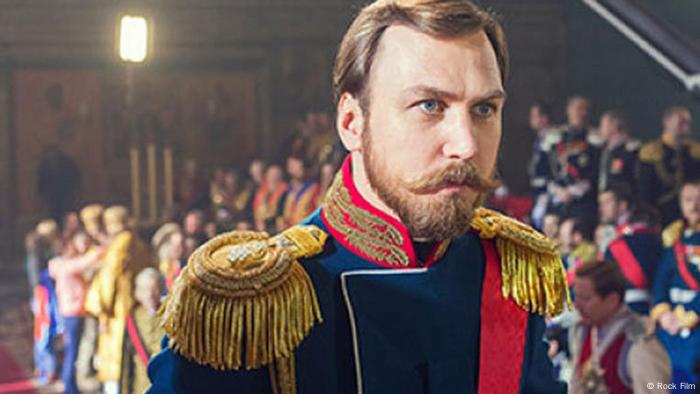 Lars Eidinger plays Tsar Nicholas II in the controversial film "Matilda"
"The Flowers of Yesterday" has had it easier in Russia, with no one complaing that the film could injure the religious feelings of Jewish people - at least not at the Moscow Jewish Film Festival. "The Flowers of Yesterday" and its lead actor, Eidinger, were cheered at Cinema Oktyabr.
The Federation of Jewish Communities of Russia, which organizes the festival, is currently undergoing a cultural revival. It opened a Jewish Museum in 2012 in Moscow that is one of the best in the country and a huge crowd puller.
Meanwhile, the Moscow Jewish Film Festival aims to "create a symbiosis between the love of Jewish culture and love for film art," the organizers promise on their website. They will surely succeed, and will inspire a predominantly young Moscow audience.
The Moscow Jewish Film Festival runs from June 12 through June 20.