The question many experts are now asking is whether the natural catastrophe that shook Japan could cause a new tremor in the country's economy, the world's third largest after the US and China.
The Asian country had just begun to show strong signs of recovering from the global financial crisis, which hit the export powerhouse particularly hard.
Japan is a highly industrialized nation, home to some of the world's biggest manufacturers of cars and consumer electronics. But many of those companies have been forced to halt production due to a lack of energy and parts, among other reasons.
Nuclear power plants are delivering only half the power they did before the catastrophe, and logistics networks have been severely disrupted.
Production on hold
Toyota, the world's largest carmaker, stopped production at all 12 of its plants in Japan. Nissan shut down its four factories, and Honda has halted production as well.
Consumer electronics heavyweights Canon, Sony and Panasonic have also put production on hold, and the country's large oil refineries and steelmakers have suspended operations as well.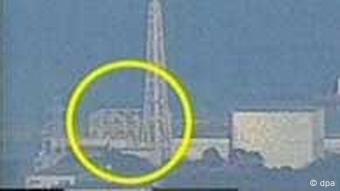 Fukushima isn't the only nuclear power plant in trouble
Munich Re, one of the world's largest reinsurers, said it is still too soon to estimate the extent of the economic loss given the magnitude of the catastrophe.
Wolfgang Leim, chief economist at Commerzbank, doesn't expect Japan to lapse into recession, at least initially. He believes production will rebound as it does after huge strikes. He also expects Japanese companies to transfer some of their production to their foreign factories.
Harald Fuess, an expert on Japan from the University of Heidelberg, believes the economy will be aided by the country's experience from rebuilding after earlier natural catastrophes. And although Andreas Rees, chief economist at Unicredit, assumes that Japan will experience a significant drop in economic productivity over the next two to three months, the country will bounce back, possibly even stronger.
Experts compare this situation to the earthquake that caused huge damage in the Japanese city Kobe in 1995. Production was halted nationwide, but the loss was compensated within months. And although the damage this time is far greater, Michael Heise, chief economist at German insurance company Allianz, notes that Japan is well insured.
Billions into money markets
Japanese Prime Minister Naoto Kan is optimistic about the country's economic prospects. He expects significant demand for goods and services as a result of rebuilding efforts. In fact, he expects the country to experience an economic recovery similar to that ushered in by US President Franklin Delano Roosevelt with his New Deal in the 1930s.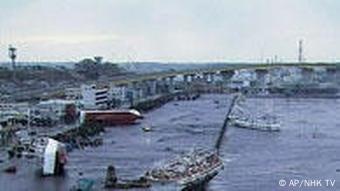 Boats were washed ashore by the post-earthquake tsunami
Nevertheless, Japan's financial system remains problematic. The Bank of Japan has started injecting billions of euros into the economy under a bond-buying program of unprecedented scale. At the same time, the central bank lowered its key interest rate to virtually zero, allowing banks to borrow money nearly interest free.
Before the quake, Japanese capital markets were already under pressure. The country is battling a huge debt burden, twice as high as its annual economic output. In January, the rating agency Standard & Poor's reduced Japan's rating to AA-. The country's debt is expected to grow during the reconstruction.
Influential German economics expert Wolfgang Franz believes the Japanese government can finance rebuilding efforts through tax increases and thus avoid national debt from rising still further.
"If you do this, then you have to do so relatively quickly since people's willingness to accept tax increases is naturally huge given the circumstances," Franz told Deutsche Welle.
German economy hardly impacted
Franz doesn't expect the catastrophe in Japan to cause another global recession. Countries that rely heavily on exports to Japan could experience some difficulty in the short-term but he doesn't expect a significant economic impact in Germany.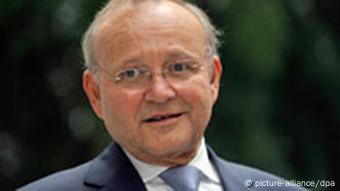 Economist Wolfgang Franz isn't worried about a global recession
Nor does Stefan Kooths, an economist with the Kiel Institute for World Economy. "The business relationships between the two countries are too weak to have an impact," he told Deutsche Welle.
Less than 2 percent of German products go to Japan and only 3 percent of Japanese products end up in Germany. German manufacturers also have few factories in Japan.
"But this doesn't rule out that some individual companies in Germany, which have close business ties to Japan, are temporarily confronted with huge difficulties," Kooths said.
What the world could experience in the long term, however, are higher oil prices. Japan is the world's third-largest oil importer. And given the likelihood that the country will rely less on nuclear energy and more on oil in future, prices on global markets will go nowhere but up.
Author: Insa Wrede (dpa, dpad, rtrd) / jrb
Editor: Sam Edmonds