Jaguar Land Rover (JLR), a subsidiary of Indian automotive company Tata Motors, announced on Tuesday that its latest Land Rover Defender is to be assembled in Slovakia.
It is the second Land Rover model to be built in JLR's Slovakian plant. Production of the Land Rover Discovery model was recently moved to Nitra, Slovakia, which opened last October.
While the Defender engines will be built in England, the changes are part of a restructuring which includes the loss of some 4,500, mostly UK jobs.
It follows decisions by Japanese carmakers Nissan and Honda to curb investment and stop some production in the UK.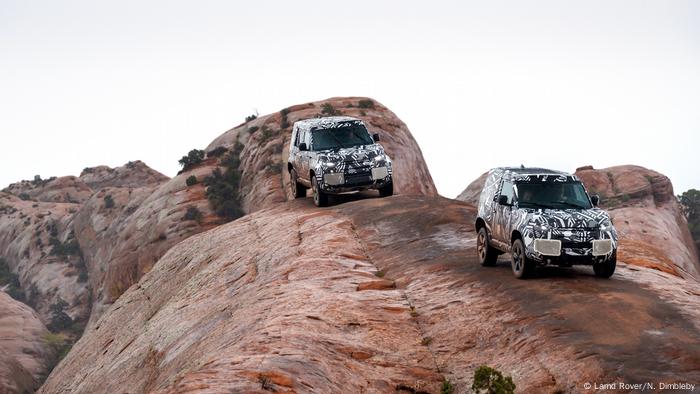 The Land Rover Defender being tested in Kenya
Fears of a no-deal Brexit
The UK's Society of Motor Manufacturers and Traders (SMMT) expressed concern for the industry should the UK leave the EU without a deal. "Should Britain crash out of the EU and fall back on WTO rules for a sustained period, (UK car) output is forecast to fall around 30% on recent levels to just 1.07 million units by 2021, a level consistent with the dark days of the mid-1980s," the SMMT said in a release on Tuesday.
The SMMT said that car production had declined for the tenth month in a row. It had slumped 14% year-on-year to 126,000 units in March. The association has said a no-deal would ramp up costs and affect supply chains, while tariffs would undermine the sector's competitiveness.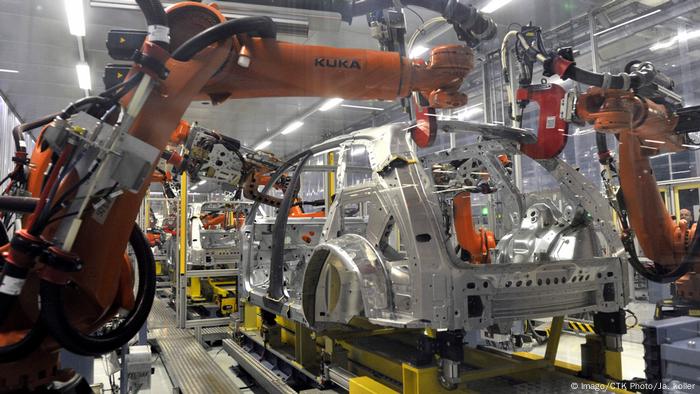 VW car bodies being made in Bratislava, Slovakia
Making cars in Slovakia
The car industry in Slovakia generates 300,000 jobs, making it the largest employer in the country of 5.4 million people.
Germany's Volkswagen, South Korea's Kia and French carmaker Peugeot all operate in the central European state.
Production at Slovakia's four car plants rose to 1.08 million vehicles in 2018, and is expected to reach 1.15 million this year.
Worldwide, the auto industry has been hit by economic fears in China, and dwindling demand for diesel vehicles due to pollution concerns.
kw/jm (AFP, Reuters)
Every evening, DW's editors send out a selection of the day's hard news and quality feature journalism. You can sign up to receive it directly here