The inflammatory comments came in response to a speech by outgoing US Secretary of State John Kerry, warning that a two-state solution to the Israeli-Palestinian conflict was in "serious jeopardy" due to a more hard-line Israeli stance.
Bennett, who is leader of the Jewish Home party, told the Ynet news portal on Thursday that "Palestine will be taken off the agenda" come January 20, referring to the date of US President-elect Donald Trump's inauguration.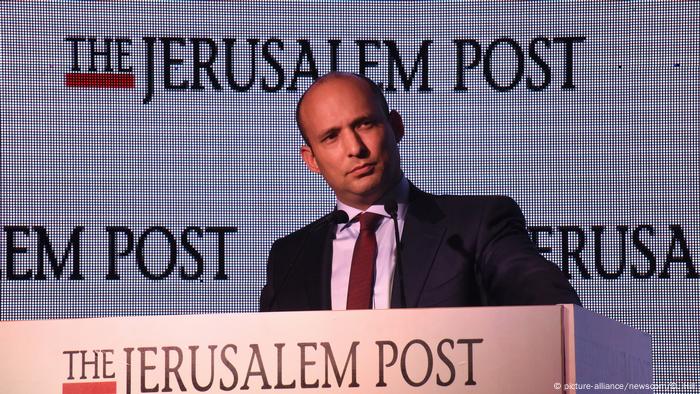 Naftali Bennett leads Israel's Orthodox Jewish Home party
The religious-nationalist politician also vowed to advance initiatives that would see Israel annex large parts of the West Bank.
That move would effectively destroy any hope for a solution that would envisage an independent state of Palestine alongside Israel, an idea first mooted in the 1970s.
Bennett added that Kerry's speech, warning about the fragility of a solution to the long-running conflict, was "totally out of touch with reality."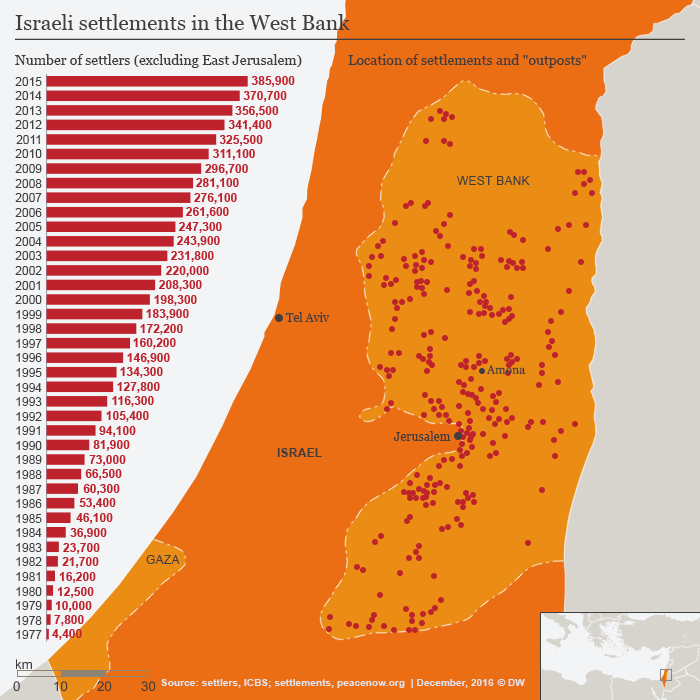 Tensions compounded
Kerry's remarks, and Israel's angry response, follow last week's refusal by Washington to block a United Nations Security Council resolution critical of Israeli settlements in the occupied West Bank and East Jerusalem, which are widely accepted as being illegal under international law.
Bennett's response is likely to further widen the divide between Israel, the Palestinians and the outgoing Obama administration.
Israeli Prime Minister Benjamin Netanyahu accused US President Barack Obama and Kerry of orchestrating last week's resolution, which demanded Israel halt its settlement building program.
Despite his insistence, some analysts question whether Netanyahu really backs a two-state solution as he claims, as he has described it as Israel's most pro-settlement administration.
Meanwhile, Trump hit out at the US decision to abstain from voting on the UN resolution, hinting in a tweet on Wednesday of a reversal of policy, telling the Jewish-majority state "Stay strong Israel, January 20th is fast approaching."
But on Thursday, the real estate magnate refused to be drawn by journalists on whether Israel should stop building settlements.
mm/kms (AFP, AP, dpa)