Barely a month after the right-wing Bharatiya Janata Party came into power, at least 18 people have been arrested and questioned by the police in various states of India for "unpleasant and provocative" posts on social media sites against the country's new Prime Minister Narendra Modi.
Anti-Modi posts worry netizens
This has upset free speech practitioners and media activists who fear a bigger and more organized attempt from the government to rein in freedom of speech.
It began last month when 31-year-old Devu Chodankar from Goa was detained and questioned for a post at the end of the elections that was deemed "anti-Modi." As part of Goa Plus, a popular Facebook group with nearly 50,000 members, he had cautioned against Modi coming to power, claiming that a holocaust would follow and also that Christians in Goa would lose their identity.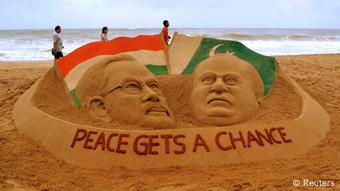 Despite hopes of an improvement in ties with Pakistan, there are fears minorities will lose out
The charges against Chodankar ranged from provoking enmity and inciting riots to a controversial section in Information Technology Act which carries a maximum punishment of three years.
Then author Amaresh Mishra was arrested in the outskirts of Delhi for a tweet against Modi and his twitter account was subsequently suspended.
In the southern city of Bangalore, Sayed Waqas, 24, an MBA student was picked up along with four students on May 28 after the local cyber police claimed they had been circulating an anti-Modi message on the WhatsApp messaging application.
"They were questioned but we found that they were not the originators of the message, so we let them off," Hemanth Nimbalkar, police joint commissioner told DW.
But the harassment has not been limited to social networking sites. Last week police arrested nine students from the southern state of Kerala for their alleged diatribes to describe several political leaders including Prime Minister Modi. The college magazine controversy is the second incident of its kind in the state.
A week prior to this incident, five students and the editor of another college magazine of a government-run polytechnic were booked for including Modi's name along with the likes of Adolf Hitler and Osama Bin Laden in a special feature on history's hall of shame.
Is free speech under threat?
"What has happened to political satire and lampooning? Is this the foretaste of things to come?" asked a student from Kerala, who was arrested and later released on bail, told DW. He refused to disclose his identity as the case was still sub judice.
The police actions and arbitrary interrogation has spurred a prominent group of civil society activists to petition Prime Minister Modi to intervene and stop the muzzling of the Internet to quell political dissent.
"We cannot be bullied by the threat of arrest and persecution just because citizens question decisions or air their thoughts. This is the crackdown on freedom of speech," renowned civil society activist Aruna Roy told DW.
Many have been surprised by the recent spate of arrests as Modi himself has been a fierce proponent of dissent. Two years ago, he joined a protest against the earlier government's move to block certain "hate" pages and Twitter accounts by turning on his display picture to black.
"As a common man, I join the protest against crackdown on freedom of speech! Changed my DP," he posted. Moreover, Modi himself is popular on both Facebook and Twitter and is one of the most followed politicians on social media sites.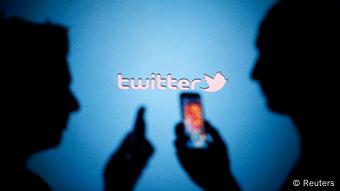 Activists fear freedom of expression could be at risk
"Criticism of policies or dislike of politicians including Modi is not equivalent to being anti-national. That distinction has to be made and respected by the government for a healthy and vibrant democracy," said free speech practitioner Raghava Kumar.
Media censorship is not new in India. In the past, writers, academics and artists have also come under attack from politicians and religious groups, and various films, theater plays, books and paintings have also been banned.
But with the use of social media and internet poised to overtake both that of the US and China, the real worry is that censorship should not be an alternative to curtail freedom of expression.