Greeted by French President Nicolas Sarkozy and his wife Carla Bruni when he arrived at Orly airport, the pontiff's visit to France comes at a time when the number of churchgoers in the country is plummeting.
Sarkozy made waves during a visit to the Vatican last year by calling for "positive secularism" in France. The twice-divorced lapsed Catholic suggested that religion had a place in public life.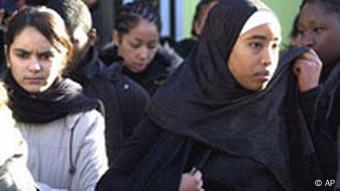 France has Europe's largest Muslim population
With his plea on Friday, Pope Benedict continued Sarkozy's train of thought.
Pope words his plea carefully
Speaking in fluent French before an audience of political and religious leaders at the Elysee palace, the pope said it was essential "to become more aware of the irreplaceable role of religion for the formation of the conscience (and) the creation of a basic ethical consensus within society."
Nonetheless, he also said it was necessary to "insist on the distinction between the political realm and that of religion."
With a shortage of priests and Sunday Mass attendance at below 10 percent, the Roman Catholic Church is struggling in France, despite the nation's "thousands of chapels, churches, abbeys and cathedrals" that the Pope noted in his speech.
Religion a controversial topic in France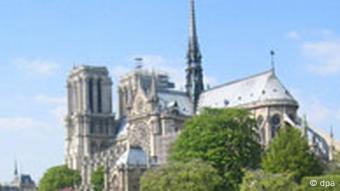 France: many churches, dwindling religion
Religion in general has become a heated topic in France, partially due to the growth of Islam in the nation. A talk given by the Pope two years ago in Regensburg, Germany was blamed for triggering riots in Muslim countries. The 81-year-old's comments were viewed by some as anti-Islam.
Although Catholicism is the leading religion in France, the country also has Europe's largest Muslim and Jewish communities and continues to observe a 1905 law enshrining the separation of Church and State.