"We're currently saying no to nine out of 10 requests because we cannot attend to them," said Klaus Kock, spokesman for European Homecare. The company, which has around 900 employees, supplies housing and food to roughly 15,000 refugees all over Germany. Kocks calls his company the "Aldi" of the refugee business, referring to the successful discount supermarket chain.
European Homecare's concept is indeed similar to Aldi's, in that large quantities make for lower prices. But at the moment, there are basically no staff or material to supply desperately needed housing for refugees, Kocks told DW.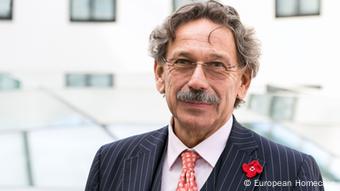 Kocks: Supplies are low across Europe
"In all of Europe you cannot get your hands on a single container anymore," the spokesman said, referring to the metal shipping containers often repurposed to provide temporary housing.
The German government currently estimates that 800,000 refugees will need to be housed and taken care of in Germany this year. Other sources, however, have said the number will be higher.
The number of people seeing refuge in Europe - and Germany, in particular - has put exceptional pressure on communities and cities, but it has also created an El Dorado of sorts for companies that provide refugee-related services.
The federal government said it will pay six billion euros ($6.8 billion) for refugees needs this year and next. But taxpayers shouldn't fear an increase in demand and tight supply pushing up prices.
"Everything works via public calls for bids," Kocks said. "Only the cheapest offer will be accepted."
'Speculating with the shortage'
Bernd Mesovic from the refugee support organization Pro Asyl said he was not so sure about that. He said many cities don't always abide public procurement laws because they are under so much pressure to take action fast.
"We are currently miles away from all standards," the organization's deputy director told DW, adding that companies had more leverage and that cities - and refugees - would suffer as a result.
"They're speculating with the shortage, which leads to long wait times and rising prices, for example for containers," Mesovic said.
The city of Hamm in the western German state of North Rhine-Westphalia is currently home to 1,000 refugees in long-term housing and 550 people in emergency housing. Markus Krenz is responsible for the city's finances. For his budget, the treasurer calculates that the city needs 1,200 euros to 1,300 euros per refugee, per month. According to decisions made at the most recent refugee summit at the end of September, the national government said it would provide 675 euros in additional payments.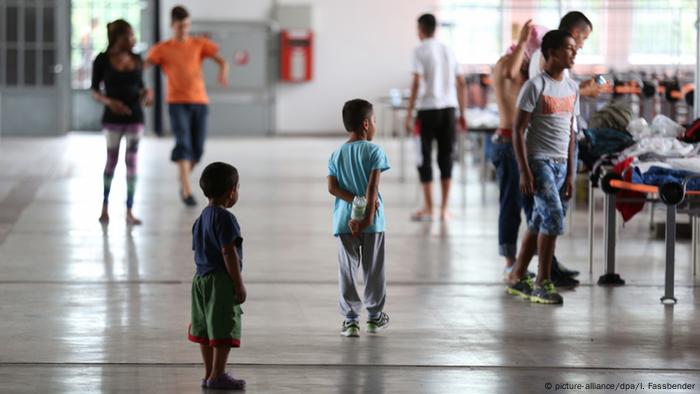 In Hamm, 550 refugees live in this repurposed hall
"We don't have any idea how much money we'll really get or when we're getting it, though," Krenz told DW.
Offers from the Cayman Islands
Hamm is under pressure as well. The treasurer said he noticed that there are certainly some real estate owners looking to profit from the city's housing shortage by offering rundown living space at astronomical prices. Among them: a fund from well-known tax haven the Cayman Islands that apparently owns apartments in Hamm.
"Fortunately, we haven't yet had to resort to considering these offers," Krenz said.
In larger German cities the situation is worse. Essen, for example, has erected several so-called mobile refugee homes.
"The refugee numbers are currently rising so fast that we need to find housing solutions for these people very quickly," Essen Mayor Reinhard Pass said in a statement.
The city couldn't handle finding accommodation for the people by itself, according to the German daily "Süddeutsche Zeitung," and has hired European Homecare to help. The newspaper claimed that the private company is now calling the shots.
"They know very well that we don't have any other choice but to work with them," the paper quoted an anonymous clerk as saying.
Good business sense or immorality?
Kocks of European Homecare, however, said he does not see his business as profiting from other people's hardship.
"A hospital earns money from people's sickness," he said. "We make money as a commercial supplier of a service in the asylum application process."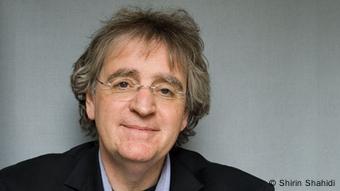 Mesovic: The state is at fault
But how well can business go without appearing immoral? According to the business-centric newspaper "Handelsblatt," European Homecare's revenue grew almost 80 percent in 2013, coming up to 16.7 million euros. While the paper doesn't mention numbers for 2014, they are probably pretty high as well - thanks to the refugee crisis.
Mesovic of Pro Asyl said he believes that the housing shortage is the state's fault. He blamed the government for selling real estate that was originally reserved for low-income renters to large investment firms.
"That way, the state lost its market power," he said.
That's also why, according to Mesovic, cities will continue to have to rely on private companies to do the job that should be left to the state.
"The shortage, in connection with past mistakes, makes this the perfect time for speculators," Mesovic said.