The festival in the Czech city Karlovy Vary ranks among the top 15 film festivals worldwide, usually named alongside Cannes, Venice and Berlin.
Founded in 1946, the Karlovy Vary International Film Festival (KVIFF) shows films from all over the world, but has a special focus on films from Central and Eastern Europe, and the rich cinematic tradition in the Czech and Slovak Republics respectively.
Four German co-productions in the competition
This year, 12 films are in the running for the top award, the Crystal Globe. Among them are four German co-productions. The directors of these films, Russia's Boris Khlebnikov, Ofir Raul Graizer from Israel, George Ovashvili from Georgi and Bosnian-born Alen Drljevic, are however not well known in Germany.
Held from June 30 to July 8, the festival opens with a US indie film on Friday: "The Big Sick" by director Michael Showalter, a romantic comedy on cultural differences between a Pakistani migrant and an American woman.
Hollywood in Karlovy Vary
The festival also honors Hollywood composer James Newton Howard with a special award for his life's work and his and his outstanding artistic contribution to world cinema.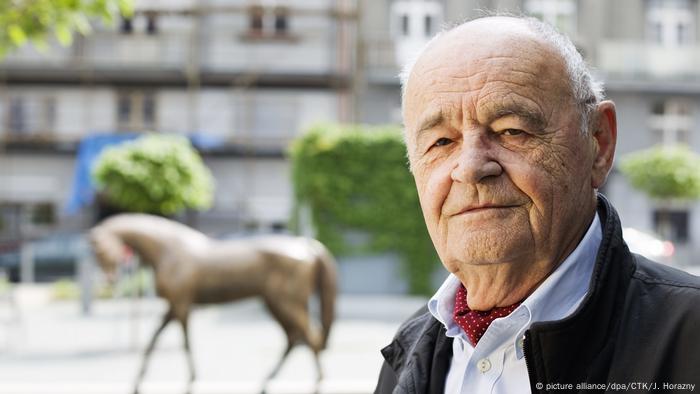 Fairy tale films made Vaclav Vorlicek famous
Howard gained international fame scoring movie classics as "Pretty Woman," and all four "Hunger Games" films.
British director Ken Loach, author Paul Laverty, as well as Hollywood actors Uma Thurman and Jeremy Renner will also receive special awards.
The 52nd Karlovy Vary International Film Festival President's Award for Artistic Contribution goes to Czech film writer-director Vaclav Vorlicek, a fairy-tale film veteran. He became known beyond the Iron Curtain with film classics including "Three Nuts for Cinderella" (1973) and "Waking Sleeping Beauty" (1977).