Germany's highest court for criminal and private law ruled on Tuesday that search engines such as Google do not have to examine websites accessed through their pages for offensive content.
Instead, the Federal Court of Justice in Karlsruhe ruled the search engine operators can wait until "concrete evidence" of violations of law, such as child pornography or acts of violence, are reported.
The case was brought by two people who wanted Google to prevent its search engine from displaying links to websites where they were verbally attacked by other internet users. They wanted search filters set up to stop the websites with offensive information from appearing in future search results, data about the people who had posted the offending comments, and damages. They claimed Google was partly responsible for the violation of their rights.
However, the court upheld a lower court decision which had ruled in favor of Google. Presiding Judge Gregor Galke said that to compel Google and others to check every link would paralyze the service in practical terms. "A general responsibility to regulate is incompatible with the function of search engines," Galke ruled.
"Instituting a general duty to inspect the content would seriously call into question the business model of search engines, which lawmakers approved and which society wants," the court said in a statement. "Without the help of such search engines it would be impossible for individuals to get meaningful use out of the internet due to the unmanageable flood of data it contains."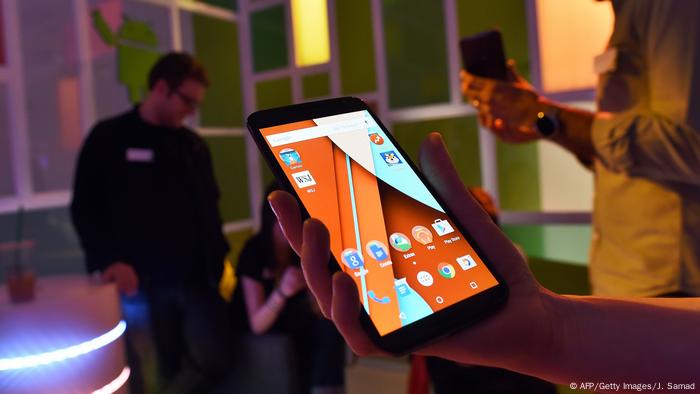 A Google tablet
The right to be forgotten
In May 2014, the European Court of Justice (ECJ) ruled that search engines, such as Google and Microsoft's Bing, should erase on request from individuals inadequate, irrelevant and outdated information from web results appearing under searches for their names. This has become known as the right to be forgotten.
The first "right to be forgotten" case in the English courts reached the high court on Tuesday. It was brought by a claimant who was convicted of conspiracy to account falsely in the late 1990s and who wanted Google to remove results that mention his conviction, which is now spent — effectively ignored because of the amount of time since the offense.
Google's refusal to erase two links to newspaper articles which referred to the businessman's conviction led to Tuesday's hearing in London. That case continues and another "right to be forgotten" claim against Google is to be heard by the high court in March.
Google transparency report
According to Google's transparency report, it has received requests for the removal of more than 2.4 million links and complied with about 43 percent of them.
According to Google's report, individuals from France, Germany and the UK generated 51 percent of all the delisting appeals. Celebrities accounted for 41,213 takedown requests while 33,937 politicians and government officials appealed.
Under a German law which authorities began enforcing in January, social media websites are obliged to remove offensive content within 24 hours of notification.
jm/se (Reuters, AFP)
Each evening at 1830 UTC, DW's editors send out a selection of the day's hard news and quality feature journalism. You can sign up to receive it directly here.