After five and a half years in operation, the Goethe-Institut in North Korea has said it will close its reading room in the capital city of Pyongyang due to censorship concerns.
The institute, a non-profit organization that promotes the study of German language and culture in 91 countries, opened the reading room in June 2004. It was the first and only Western cultural institution to establish itself in the communist country.
Raimund Woerdemann, director of the Goethe-Institut in Seoul, told Deutsche Welle that, contrary to an agreement made with the North Korean government, access to the center was often hindered.
"The building in which the reading room was located was often locked from the front," he said. "There was a permanent construction site in front of the back entrance: not a welcoming situation."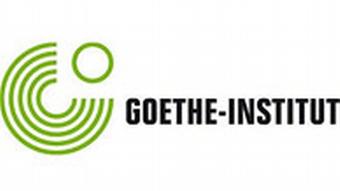 The Goethe-Institut was founded in 1951, initially to train non-native teachers of German
To his knowledge, there has never been an Internet connection in the Pyongyang center, said Woerdemann, and attempts to establish an Intranet connection with other North Korean educational institutions were interrupted on multiple occasions.
The reading room is slated to close in summer 2010. Woerdemann added, however, the Goethe-Institut would make an effort to maintain positive relations with North Korea through participation in the North Korean-German Friendship Society, the Committee for Cultural Relations Abroad and other partnerships.
Criticism from Berlin
The decision to close the reading room has met with strong criticism from the German parliament. Phillip Missfelder, parliamentary foreign policy spokesman for Chancellor Angela Merkel's CDU issued a statement Wednesday, calling the closure "a bitter experience and a big disappointment for everyone who has stood up against resistance to cultural exchange and for the gradual opening of communist North Korea."
The move represented "the end of an important aspect of German foreign policy in the areas of culture and education, which was a ray of light in the darkness of the repressive, totalitarian government in North Korea."
In the statement, Missfelder said the CDU parliamentary group takes the closure "very seriously" and would make every effort to reverse the decision.
The center in Pyongyang was founded with the aim of reducing the information deficit in the country, offering unrestricted access to the Internet and free press, networking with South Korea and other countries, and promoting literature.
Author: Kate Bowen
Editor: Nancy Isenson