The radical militant group "Islamic State" (IS) is known for making headlines in Syria and Iraq, now they are also increasingly making their presence felt in West African countries like Ghana.
With almost 24 percent of its population aged between 15 and 24, many vulnerable young Muslims are being targeted by online recruiters who take advantage of the limited job opportunities available to recent high school and university graduates.
Many formerly ambitious current and former students who face the realities of poverty are much more susceptible to the empty promises of extremism and radicalization.
21-year-old Amin is a senior high school graduate from Ghana's northern region who came close to joining IS last year after he was contacted online by an Algerian recruiter. He explained to DW how the stresses of everyday life almost led him to become radicalized.
"I was frustrated and depressed at the beginning. (The recruiter) started chatting with me, the kind of work I was doing, what I was about to do and I told him I was a graduate since 2013 and since then I have not been able to go to school because of financial problems."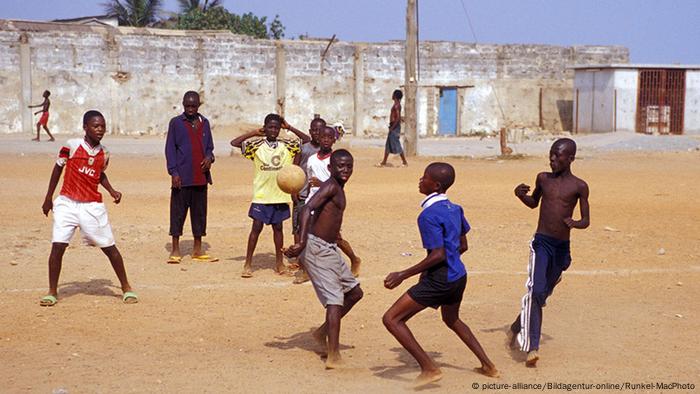 Ghanaian boys and young men are often targeted online by IS recruiters
Sensing the boy was under pressure and aggravated by his situation, the recruiter managed to convince Amin that he would receive significant financial compensation if he agreed to "work" for IS.
Saved by an outreach
However, just as Amin was preparing to travel to Burkina Faso to join the extremist group, he managed to catch a special outreach program on television featuring counter-extremism expert Mutaru Mumuni Muqthar from the organization West Africa Center for Counter Extremism (WACCE).
"I just finished chatting with (the recruiter) and I went insides to take my breakfast and fortunately on my part I tuned to TV3, and God being so wonderful the topic they were discussing was radicalization," he said.
"If I did not have the chance to watch that program that Friday I think I would not have been alive by now, because I would have gone."
At the WACCE headquarters in Accra, Maqthar told DW his work has helped prevent more than 20 young people like Amin from joining IS over the past two years. In addition to its media output, the organization regularly hosts engagement sessions with young Muslim people from communities where poverty levels are high. But it isn't an easy task.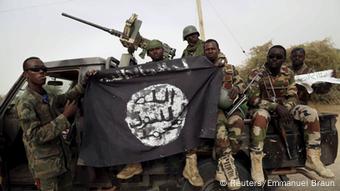 Extremist group Boko Haram is also increasingly targeting West African youth
"It has been a difficult experience trying to counter or dissuade individuals from getting radicalized, or getting involved in terrorism activities here or outside the country," said Maqthar.
"We have been working with youth groups and community leaders in communities we describe as 'suspect' communities, or 'vulnerable' communities, to counter the factors that could possibly motivate them to become radicalized."
WACCE maintains close working relationships with security agencies in Ghana and hopes to expand its outreach to neighboring West African countries – particularly Nigeria where Boko Haram militants remain active. In the meantime, the fight against the spread of terrorism and radicalization in Africa continues.