Their supposed crime was the same during the Nazi era as it was in the federal republic founded in 1949: They loved other men and had homosexual sex.
Those who were caught engaging in homosexual acts or who were denounced as homosexuals were spared no mercy by the state. The law containing the infamous Paragraph 175 outlawing sexual relations between men dates back to the 19th century, but it was applied especially zealously under Nazi rule. The law remained intact even after 1945. Homosexuality was decriminalized in 1969, but Paragraph 175 was not abolished until 1994.
By that time, more than 50,000 men had been convicted for being gay, something that "violated the very core of their human dignity," said Christine Lüders, the head of the government's Anti-Discrimination Authority, in Berlin on Wednesday. At her side was Martin Burgi of the Ludwig Maximilian University in Munich. The legal expert has compiled a study on the rehabilitation of homosexuals convicted under the law. He's confident it can be done, saying there's no legal barrier to rehabilitating the men.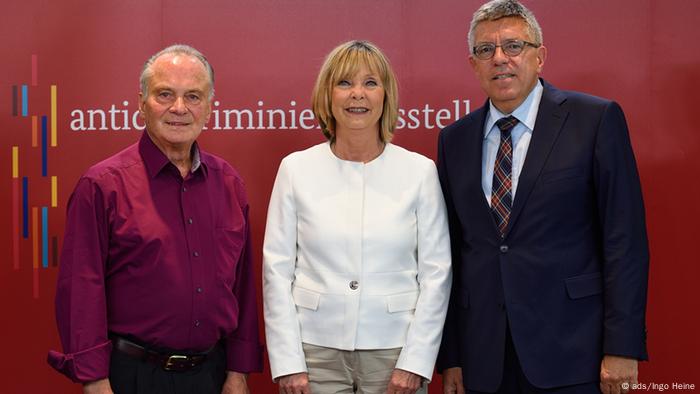 Heinz Schmitz (l.) with Christine Lüders (m.) of the Anti-Discrimination Authority
Men convicted by Nazis already rehabilitated
For laypeople, it's hard to understand why men convicted under Paragraph 175 by the Nazis have been rehabilitated since 2002, while verdicts handed down in the post-war era are still being upheld. The logic is as appalling as it is banal: The Nazi dictatorship was declared an unjust state; the Federal Republic of Germany, on the other hand, is based on democratic principles. That means the men who had the misfortune to be found guilty of homosexuality in the post-war era still have criminal records.
But Burgi says that "collective rehabilitation" of those affected by the law can be achieved with the help of social and democratic principles.
One of the men who stands to benefit from this is Heinz Schmitz, who was sentenced to two years on probation by a juvenile court in 1962 for being gay. Schmitz is a pseudonym; the 73-year-old prefers not to reveal his real name in public. The reason: Family members received anonymous threats after he first spoke publicly about his homosexuality.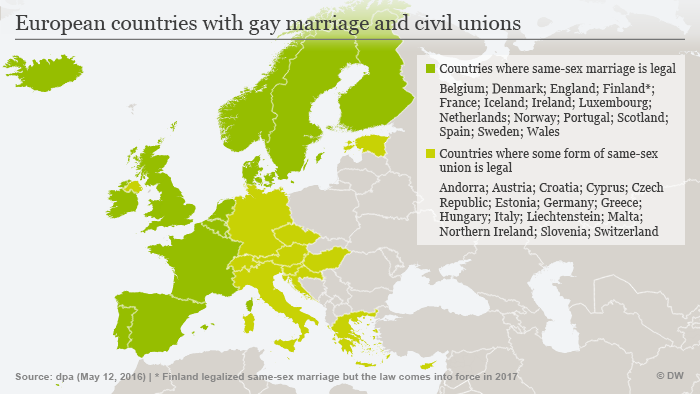 Prison guard: 'The pig from Freiburg'
But Heinz Schmitz had the courage to go on the offensive about his fate. As part of a rehabilitation initiative, he appears in a short video for the Anti-Discrimination Agency. In it, there's a sentence that remains painful to Schmitz all these years later: "There comes the pig from Freiburg." That's how he was greeted by a guard at a juvenile detention center where he'd been ordered to spend three weeks. It was supposed to be a kind of educational measure. Otherwise, Schmitz remembers his judge as being someone with a "good heart." A lot of other homosexuals received much tougher sentences.
The chances that his conviction will be annulled more than 50 years after he was sentenced are good. Federal Justice Minister Heiko Maas has already said he will draw up the necessary legislation. "We will never be able to completely eliminate these outrages by the state, but we want to rehabilitate the victims," Maas said.
Schmitz: 'I would cry
If the convictions are annulled, there will also likely be financial compensation for the victims. Burgi has already spoken of plans for "collective compensation." Heinz Schmitz says rehabilitation would make him happy, even if it comes after such a massive delay. When asked how he would react, he answers candidly: "I would cry."