Germans, it seems, haven't grown tired of reading books on paper. After all, it was in Germany that the printing press was invented in the middle of the 15th century.
But Germany also invented the MP3 player, so it's not like the country is averse to digital developments. Rather, it seems, Germans just really appreciate good old-fashioned books.
That's evident in the fact that, despite the global dominance of Amazon, Kindles and other e-readers, bookstores are actually thriving in the German capital, as DW reported in December.
Read more: 10 Brothers Grimm fairy tales you should know
According to the German Publishers and Booksellers Association, independent bookstore numbers in Berlin grew from 299 to 352 between 2011 and 2016.
The German penchant for protecting paper is also seen in its relatively new and generously endowed award for bookstores - the brick and mortar kind, not the online startups - that encourage reading, particularly among young people.
Support for small business and young readers
Only in its third year, the award was presented Thursday by Germany's federal Minister of Culture Monika Grütters in Hanover. In total, 117 bookstores were awarded a whopping 850,000 euros (over $1 million) in prize money, with the top three bookstores claiming 25,000 euros a piece.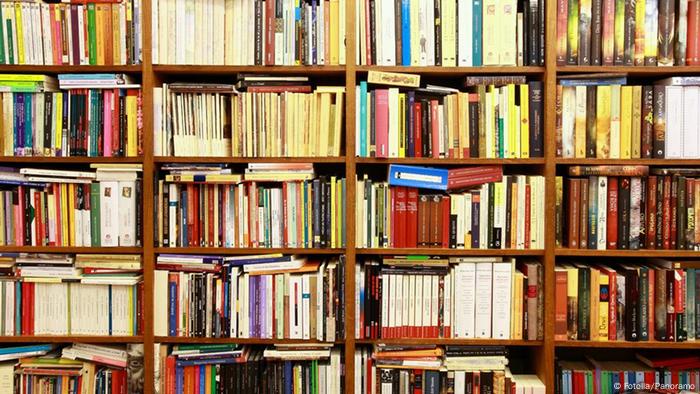 Last year, only 17.4 percent of books sold in Germany were bought online, according to the German Publishers and Booksellers Association
The prize is awarded with the intention to help entice online customers back into book shops, Grütters said Thursday. "We want to turn against the degradation of a cultural asset to merely a commercial object, and against the cultivation of a singular intellectual culture in which only bestsellers survive."
This year's top winners also bear names suited to their literary wares: "die schatulle" (The Jewel Case) near Bremen, the kids' bookstore "Findus" in Tharandt, a town in Saxony; and the "M. Lengfeld'sche" bookstore in Cologne.
A jury chose from among 502 applicants, all of which registered annual revenues of less than 1 million euros in the past three years.
German youth already hooked on books
The prize may be intended not only to support small businesses, but also to help develop the next generation of readers who appreciate the touch and feel of paper - a task that may not be as insurmountable as it sounds, according to a recent study.
Read more: 10 German children's books classics you can read in English
Sixty-one percent of six-to-13-year-olds in Germany regularly read books, while just over half of kids (55 percent) in this age group pick up children's magazines and comics several times a week, according to a study that was released in August, admittedly by a collection of prominent publishing houses.
Only one in three children in the same age group regularly watched videos on YouTube.
Watch DW's feature film, "Gutenberg in the Cyberstorm: The Value of the Book in the Digital Age."