The highest number of contaminated birds – between 70 and 80 - has been found around Lake Constance which is bordered by Switzerland, Austria and Germany. Of them, more than a third were found in the southern German state of Baden-Württemberg.
"We are witnessing an epidemic in the wild bird population," Thomas C. Mettenleiter, who runs the German national laboratory (FLI) responsible for investigating outbreaks such as this one, told the dpa newsagency.
It is unclear where the H5N8 influenza virus originated. Thus far, it has emerged in a zoo in India, a swan and a flock of turkeys in Hungary and in wild fowl in five European countries.
"We have different pieces of a puzzle that we have to assemble," Mettenleiter continued, adding that domestic birds are at serious risk of infection.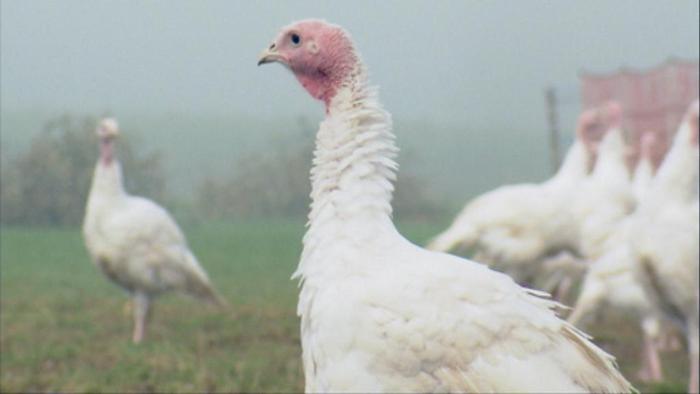 Poultry in the state of Schleswig-Holstein now have to be caged
Germany's northerly most state of Schleswig-Holstein, where the H5N8 strain has also come to light, has responded by imposing the enforced caging of all poultry and establishing quarantine zones around the areas where infected carcasses were discovered.
It is not yet clear whether Baden-Württemberg will follow suit.
The FLI says there is no evidence of the virus, which was first discovered in European domestic fowl in November 2014, ever having been transmitted to humans. Last week, Hungary's food safety authority NEBIH said it would destroy 9,000 birds in order to protect the local population, although the virus is allegedly harmless to humans.
Germany's authorities for risk assessment (BfR) say that while infection via food is "theoretically conceivable", it is "unlikely."

tkw (Reuters, dpa)