It's as if it was planned - like a bad joke. It was Google.de and an entrepreneur's name was linked to Scientology, even though they claim never to have had anything to do with it.
The case made it to a German federal court, with the judges ruling in favor of the plaintiff. They say the entrepreneur suffered an infringement of his personal rights.
But it's not the first time that the search function has come under attack.
Its most prominent "victim" in Germany was Bettina Wulff, the wife of the former president Christian Wulff. When her name was googled, the search engine's autocomplete function would spit out phrases such as "red light district" and "escort."
Bettina Wulff wasn't having any of it. She went to the press and sued Google, claiming infringement of her personal rights.
Auto slander
The country's courts were already dealing with other complaints from companies whose names had been associated with phrases like "rip off" and words like "fraud."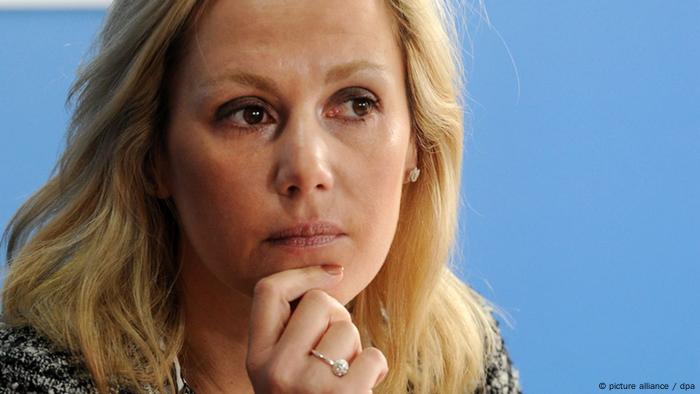 Bettina Wulff is the most prominent "victim" of the Google's autocomplete function
Google managed to fight off each challenge, winning with the argument that its automated process merely reflected the search words used by other people.
But this latest case of the businessman, whose name was linked to the controversial organization Scientology, made it all the way Karlsruhe, the seat of Germany's Federal Court of Justice. Having been knocked by a regional court and a regional court of appeals, the businessman's chances were unclear.
Evaluating frequency
It is also unclear how his name was first linked with Scientology. But it is possible that it started with a rumor. If, for instance, a large group of users had typed in the businessman's name along with the term "Scientology," the algorithm driving Google's autocomplete function would have analyzed all the search phrases for similarities and frequency. And if a large enough number of users searched for the exact same combination of words, it would have very quickly led to a crop of misleading suggestions.
Google insists it has no influence over the process.
But the German federal court said Google will now have to keep a closer eye on developments.
In a statement, the US-based company said it was "disappointed and surprised" by the decision.
"We fail to understand the federal court's ruling - that Google should be responsible for the search terms used by its users," said Kay Oberbeck, spokesman for Google Germany. "But it is encouraging to note that the court views autocomplete as reliable and does not expect Google to check every search term in advance."
Such a check of individual terms could have had a major effect on Google's operations, said the Cologne-based media law expert Christian Solmecke.
"Anyone who feels their personal rights have been infringed could demand that Google remove the offending search terms," Solmecke said.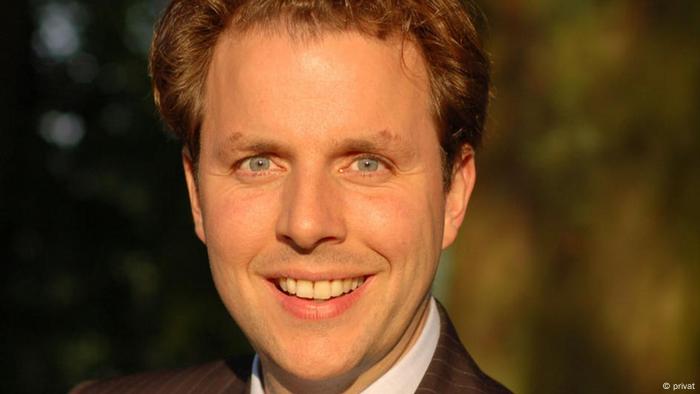 Media lawyer Christian Solmecke says Google will have to act quickly now
But he said it could be difficult for Google to decide whether any infringements have indeed occurred.
"It would mean a lot of work and would have to be done case-by-case," Solmecke said.
It remains to be seen whether Google is willing to put in the effort. And if it doesn't, it risks future claims for damages.
Where to now?
The ruling leaves Google with two options: It could entirely remove its autocomplete function in Germany, or users could be given the option to remove potentially embarrassing or misleading search suggestions themselves.
"That would most probably annoy the search engine optimizers, who may then try to manipulate search terms for their own benefit," Solmecke said. "But no matter what Google decides, it's clear it will have to act quickly."
Google aid it will make a decision once it has had a chance to read the federal courts written grounds and "review the decision in detail."