Meiwes, 44, had told the court that his victim, an engineer from Berlin, had a death wish and begged to be killed. "He had wanted everything just the way it eventually happened," the man known as the "Cannibal of Rotenburg" said last week.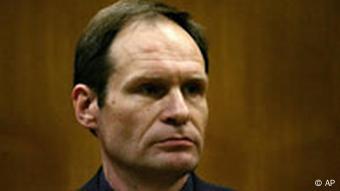 Meiwes' crime was international news
It was the second time Meiwes was tried for killing Bernd Jürgen Brandes in Rotenburg in western Germany in March 2001. He was originally convicted of manslaughter and sentenced to eight and a half years in prison in 2004.
Judges says sentence too light
But on appeal, a federal judge dismissed the sentence as too lenient and ordered a retrial on the higher charge of murder.
Meiwes, a computer technician, met Brandes after advertising on the Internet for a "slaughter victim" and invited him to his farm house. The two men had sex before Meiwes severed Brandes' penis, which they then fried and tried to eat. He later stabbed his bleeding, unconscious victim in the throat and cut away other parts of his body.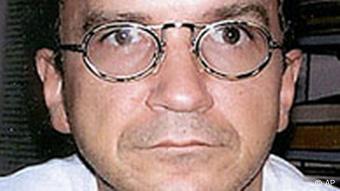 The victim, Bernd Jürgen Brandes
Meiwes admitted that he eventually ate some 20 kilograms (44 pounds) of Brandes' flesh, accompanied by potatoes and a pepper or wine sauce, served on "good crockery."
His lawyers had argued that he was not guilty of murder but rather of the crime of "killing on demand" which carries a maximum sentence of five years in prison.
"The ultimate kick"
But what has fascinated the media and the public was the testimony in which Meiwes revealed his obsessions and lifted the lid on an underworld of cannibalism, which Meiwes claims counts about 800 members in Germany.
Meiwes has told the court he regretted killing Brandes and has apologized to his victim's boyfriend. But he has remained unrepentant about eating his flesh, saying it was the "ultimate kick" both of them were seeking.
Psychologists have told the court Meiwes was a mentally sane, if lonely, man who held down a steady job. The accused has said that his cannibal fantasies began in his childhood, when his father abandoned his family, and he dreamt of eating one of his school friends so that somebody would stay with him forever.
He has also said that from his prison cell he still fantasized about killing people when he saw attractive young bodies on television or in magazines.
"I find this extremely worrying," state prosecutor Annette von Schmiedeberg told the court last week.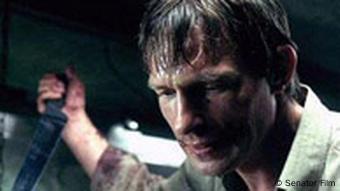 A scene from the film
He videotaped his meeting with Brandes, in what prosecutors said was a bid to make sure he could watch it again later to satisfy his fantasies.
The case inspired a US-made horror film titled "Butterfly, A Grimm Love Story," but Meiwes succeeded in blocking its release on the grounds that it infringed on his privacy.