State prosecutor Marcus Köhler said Meiwes should be convicted of murder for butchering a 43-year-old engineer from Berlin.
The seriousness of his crime should preclude a release after 15 years, as is usual for people handed life sentences in Germany, he told a court in the western city of Frankfurt.
Meiwes, 44, is being retried for killing Bernd Jürgen Brandes after a federal judge dismissed as too lenient a verdict of manslaughter and an eight-and-a-half-year sentence handed down in 2004.
Known as the cannibal of Rotenburg, Meiwes met his victim on an Internet website and filmed their macabre meeting in the central German town in March 2001.
The two men had sex before Meiwes severed Brandes' penis. He later stabbed the bleeding, unconscious man in the throat and cut away other parts of his body.
Meiwes has insisted that Brandes was a willing victim who wanted to be eaten and that he died a "beautiful death".
Defense claims Meiwes "killed on demand"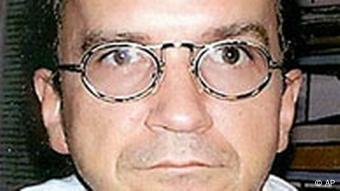 Bernd Jürgen Brandes wanted to be eaten
His defense lawyer, Joachim Bremer, told the court that because Brandes had consented to the act, his client was not guilty of murder but of "killing on demand" which carries a maximum prison sentence of five years.
"This was not murder. His goal was to be eaten and that meant being killed," he said. "He had wanted everything just the way it eventually happened."
But Köhler said Meiwes knew that his victim was still alive when he stabbed him and had acted out of the basest of motives.
He said slaughtering Brandes had given Meiwes a feeling of power and he filmed their encounter to enable him to watch it again later to satisfy his fantasies.
Prosecution wants life for "high risk" offender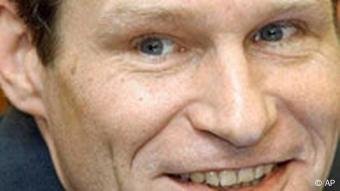 The prosecution believes Meiwes would strike again if freed
By hacking and eating Brandes's flesh, Meiwes was also guilty of the crime of disturbing the peace of the dead, Köhler said.
A second state prosecutor, Annette von Schmiedeberg, said there was "a high risk" that Meiwes would commit the same crime again.
Meiwes has told the court that from his prison cell he still fantasized about killing people when he saw attractive young bodies on television or in magazines.
"I find this extremely worrying," von Schmiedeberg told the court.
A verdict is expected on Tuesday.