To the excited eye, a sack of colorful material scraps may appear bold with possibility, but as Prince Nuamah discovered when he began playing with his first batch of off-cuts, it takes both imagination and perseverance to refashion waste.
By his own admission, after that revalatory game-changing visit to his wife's studio, he had no idea what to do with his fabric haul. But that was just a minor detail.
"I started to cut the material up," he told DW. The first finished product from his process of trial and error was a likeness of his wife.
"She was impressed by it and she gave me the confidence to pursue it."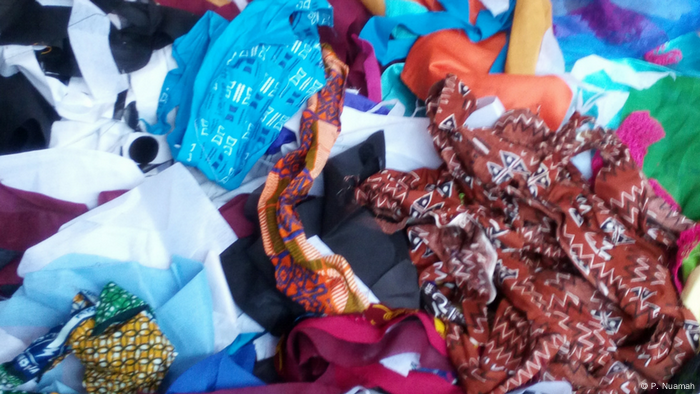 A treasure trove for a creative hand
That was six months ago, and since then, the budding artist who earns his living working for his father's construction company, has spent every free moment honing the practice of making pictures from his wife's remnants.
So many ideas
Though he has always enjoyed drawing, this new venture is his first dedicated foray into the world of art. Eco-art, no less.
He says he is brimming with ideas and that as soon as he finishes one piece, he can't wait to get going on the next. A simple image takes him as little as a day to perfect, but a more complex one, such as that of outgoing US President Barack Obama, can keep him busy for up to a week.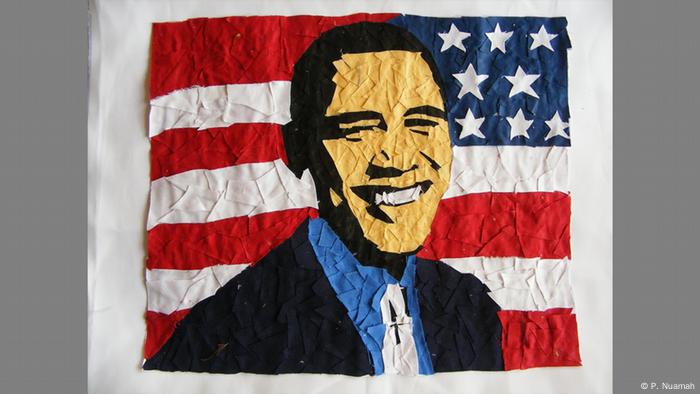 Outgoing US President Barack Obama in fabric
At the end of last year, he held his first exhibition, which was not only intended as a showcase event, but as a means of drawing attention to the bigger picture of waste in Ghana.
"It is ahuge problem here, especially in the capital Accra," he said. "People are aware that it is causing problems, but they find it hard to deal with plastic waste in particular."
Plastic, plastic everywhere
For that reason, he says he makes a point of using fabrics with a plastic a component such as nylon.
"I want to increase awareness of this type of waste from fashion designers because most people don't even know about it," he said. "When I go to pick up all the discarded material, I always think about how much is going to waste, and it worries me."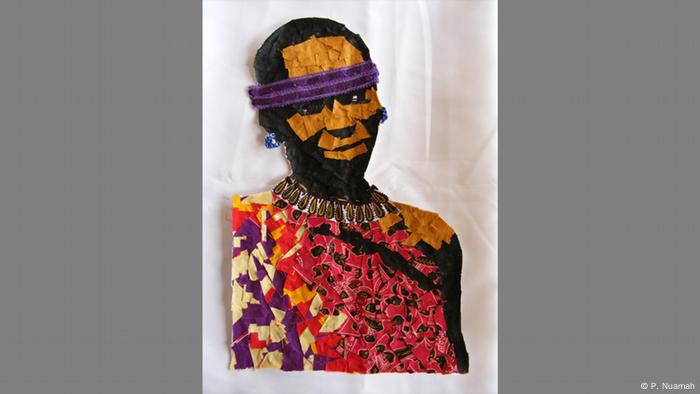 Dressed in traditional African cloth
Describing nature as one of his "inspirations", he is hopeful that his response to Ghana's mounting trash heap has the power to capture people's imaginations and make them think harder about their own habits.
As for his own, he firmly intends to continue working on his new-found "passion", and to build a substantial body of work that speaks not only for itself, but for the environment as well.