46-year-old French-Algerian criminal Redoine Faid escaped from a Paris prison on Sunday by helicopter in a daylight break, authorities said.
"Two men dressed in black, wearing balaclavas and police armbands" showed up at the prison entrance looking for Faid, a union representative at the Reau prison told France's BFMTV. At the same time, a helicopter landed in the prison courtyard, the only part of the complex not covered by anti-helicopter netting. The men used a grinding machine to open the door leading directly to the visiting room, where Faid had been talking with his brother, and fled in the helicopter.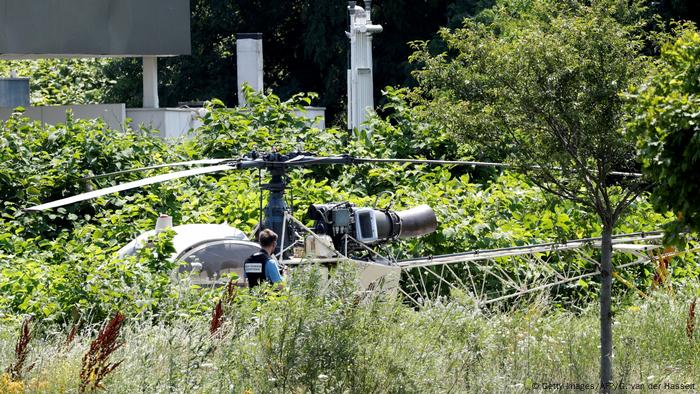 A forensic officer takes a photo of the helicopter abandoned by Redoine Faid after his escape
Breakneck breakout
France's Justice Ministry said Redoine Faid's escape only took "a few minutes" and nobody was injured or taken hostage. French prosecutors opened an investigation and police started a manhunt after Faid's escape. "Everything is being done to locate the fugitive," an official at the French interior ministry said.
The pilot of the helicopter used in Sunday's escape was a flight instructor who had been taken hostage while waiting for a student, according to a police source cited by France's AFP news agency. He was found in Garges-les-Gonesse to the north of Paris — about 60 kilometers (37 miles) from the prison — and was questioned by the police before being released in a state of shock.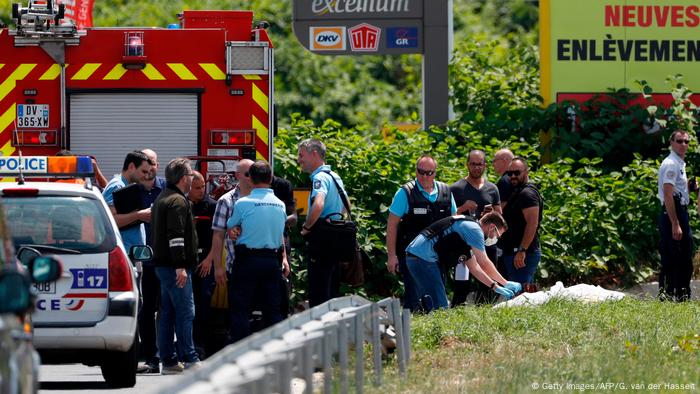 Forensic officers investigating the site where the helicopter was abandoned
Tough upbringing
Faid's escape came after an appeals court sentenced him to 25 years for masterminding an armed robbery in 2010, during which a police officer was killed. It is the second time Faid has broken out of prison. In 2013, he took four prison guards hostage and then used dynamite to blast his way out, fleeing in a waiting getaway car, only to be recaptured six weeks later.
Faid grew up in the French capital's tough immigrant suburbs. He has said his life of crime was inspired by movies such as "Scarface" and "Heat." He has co-authored several books about his delinquent youth and his life as a criminal in Paris.
Every evening at 1830 UTC, DW editors send out a selection of the day's hard news and quality feature journalism. You can sign up to receive it directly here.
kw, aw/ng (AFP, EFE, Reuters)