A court in the southern German city of Freiburg said on Friday that a refugee, Hussein K., who is being tried for the rape and murder of a 19-year-old female student in October last year, has possibly grossly understated his age — and lied about his own father's death.
Hussein K. has said that his father had been killed in Afghanistan while fighting the Taliban — a claim now belied by the fact that German authorities managed to contact the latter in Iran using a telephone number stored in the confiscated cellphone belonging to the accused.
The court said that an official document read to judges over the telephone by the father gave Hussein K.'s date of birth as January 29, 1984, meaning that he would have been 32 years old at the time of the crime, and not 17 as he stated when arrested.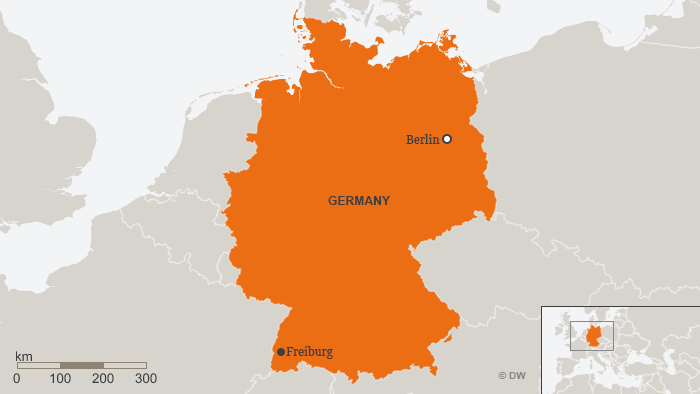 Uncertainties remain
If confirmed, the new information could lead to the defendant, who is currently being tried under juvenile law, being classed as a mature adult. This could also have a bearing on the severity of his sentence, which is scheduled to be handed down next spring.
Under German law, adults between the age of 18 and 21 can still be tried under juvenile law under some circumstances.
The presiding judge at the trial, Kathrin Schenk, said there were still uncertainties regarding the father's statement, with the interpreter who conducted the phone call saying that the date of birth may have been given according to the Persian calendar. Schenk also said that the father, who said he was illiterate, may not have understood his right under German law to remain silent in a case affecting a near relation.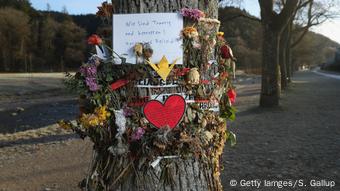 Freiburg was shocked by the murder
Prior crime
Hussein K., who originally claimed to have been an Afghan minor when he came to Germany as a refugee in November 2015, has admitted to raping the medical student, identified as Maria L., and strangling her into unconsciousness. The woman then drowned in the Dreisam river, which flows through Freiburg, a major university town.
Before coming to Germany, he had been sentenced to 10 years' imprisonment in Greece for assaulting a young woman on the island of Corfu but was released on parole in October 2015.
The case triggered a heated debate on Germany's refugee policy. Among other things, questions were asked as to why authorities had not taken steps to ascertain Hussein K.'s true age and why police had not tracked him to Germany.
It also sent a wave of shock through Freiburg, which has a reputation for being a safe and welcoming city.