Investors were left with bated breath Wednesday after Deutsche Börse and NYSE Euronext said they were in "advanced discussions" to merge into the world's biggest stock exchange operater by revenues and profits.
"This transaction creates a group that is both a world leader in derivatives and risk management and the premier global venue for capital raising," the firms said in a joint statement.
"The global capital markets would benefit from the creation of the most efficient, transparent and well-regulated markets for issuers and clients around the world."
The revelation from Germany's stock exchange and its prospective partner came hot on the heels of an announcement from the London and Toronto stock exchanges that they would merge. The fusion is expected to create one of the world's largest trading platforms, which will dominate the raw materials and energy sectors.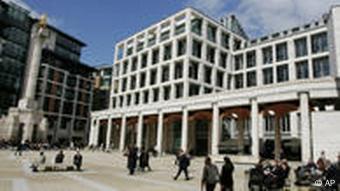 The London Stock Exchange is due to become the world's second-largest
A marriage of great means
Shares in NYSE Euronext - the child of a 1997 fusion between the New York Stock Exchange and Euronext - rocketed by close to 20 percent at the news. Shares in Deutsche Börse were suspended in advance of the announcement.
Based on last Friday's prices, Deutsche Börse's market value is 11.3 billion euros ($15.5 billion), and NYSE Euronext is worth some 6.7 billion euros.
Under the deal in discussion, Deutsche Börse's shareholders would own 59-60 percent of the new company, and NYSE Euronext holders would have 40-41 percent.
NYSE Euronext's equities markets, which include the New York, Paris, Brussels and Amsterdam stock exchanges, represent one third of world equities trading, the most liquidity of any global exchange group. Next to its Frankfurt stock exchange, Deutsche Börse runs the world's largest derivatives exchange, Eurex, which it owns together with the SIX Swiss Exchange.
The combined group would have dual headquarters in New York and Frankfurt. Deutsche Börse's Reto Francioni would serve as chairman and be based in Frankfurt, while Duncan Niederauer from NYSE Euronext would lead in New York as chief executive.
Two long histories
Deutsche Börse had attempted to broach a merger with Euronext before but was rebuffed by the firm in favor of a fusion with NYSE. The German exchange has also made three unsuccessful attempts to buy the London Stock Exchange in the past.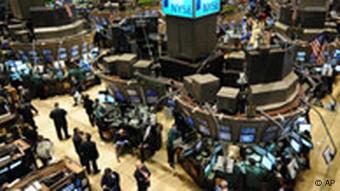 The New York Stock Exchange was born out of a Wall Street marketplace that began two centuries ago
NYSE Euronext and Deutsche Börse - which trace their respective roots back to 1792 on New York's Wall Street and 1585 in Frankfurt - warned that they could give no assurances a deal would be reached or, even if it were, that a merger would go through.
Analysts cautioned meanwhile that such a merger could raise the attention of competition watchdogs given the scale involved.
Author: David Levitz (AP, dpa)
Editor: Rob Turner