FRP Advisory - the company that has been appointed as the administrators of Just Racing Services Ltd. (JRSL), which operates Formula One team Manor Racing - said on Friday that new investors would have to be found in a very short period of time if the team is to compete in the 2017 season.
"The team's participation will depend on the outcome of the administration process and any related negotiations with interested parties in what is a very limited window of opportunity," a statement issued by one of the joint administrators, Geoff Rowley, said.
"During recent months, the senior management team (of JRSL) has worked tirelessly to bring new investment to the team to secure its long term future, but regrettably has been unable to do so within the time available," Rowley added. "Therefore, they have been left with no alternative but to place JRSL into administration."
He also noted that the company had paid all of its 212 staff at their headquarters in the English town of Banbury through the end of last year and that no workers had been laid off.
Manor have a history of financial trouble. British businessman Stephen Fitzpatrick rescued the team after it had gone into administration between the 2014 and 2015 seasons when it was still known as Marussia.
"It was imperative that the team finish in 10th place or better in 2016," Fitzpatrick said. "For much of the season we were on track. But the dramatic race in Brazil ended our hopes of this result and ultimately brought into doubt the team's ability to race in 2017."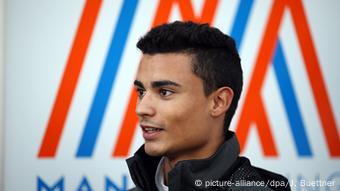 Pascal Wehrlein
It was the team's only point of the season that German driver Pascal Wehrlein earned by finishing 10th at the Austrian Grand Prix that had put Manor in the financially lucrative 10th position in the constructors' standings for much of the 2016 campaign. The news that Manor has gone into administration will only fuel speculation that the 22-year-old driver will soon move to the Swiss outfit Sauber.
The first pre-season testing is set to begin at the end of next month and the season starts in Australia on March 26.
pfd/dv (dpa, Reuters, AFP)