A broad spectrum of German politicians from across party lines was engaged in a new initiative to prevent flat-rate fee prostitution on Thursday.
The tumult emerged after a flat-rate brothel in Stuttgart encountered resistance from citizens and women's rights organizations.
In an open letter to politicians, including German Chancellor Angela Merkel, critics called for changes to the prostitution law established in 2002, saying that it degraded women.
The uproar began with the establishment of a flat-rate brothel in Fellbach, near Stuttgart, in June. According to its ad, the brothel invites customers to pay a flat-rate of 100 euros for an all-inclusive offer of food, drinks and prostitution services.
"The protection of the rights of female sex workers must be added to the prostitution law," said Beate Pollert-Ebinger, a spokeswoman for the "Aktionsbuendnis gegen Sex-Flatrates," a political action group opposed flat-rate sex services.
Bringing protection to those in need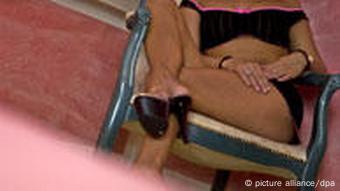 The flat-rate brothel in Fellbach is the fourth such establishment in Germany
When the prostitution law first took effect, the intent was to improve the social and legal rights of prostitutes. As a result these nearly 400,000 men and women have access to social insurance, employment contracts and vacation days.
However, many officials and politicians also had a critical view when Stuttgart became the fourth German city to join Berlin, Wuppertal and Heidelberg to open a flat-rate brothel.
"Nobody is being forced to do anything … I'm not aware of any pimps," said brothel manager Patricia F., who is also in charge of the three other flat-rate brothels across Germany.
Police also became involved when Stuttgart's district attorney's office received a complaint against the club for prostitute exploitation. But, while police can continue to keep an eye on the brothel, the authorities are essentially powerless.
"We have talked to the owner but presently have no reason to take action," said a spokesperson for the Waiblinger police department.
It's a question of free will
According to their contract, the women can decide which customers to work with and choose what practices to offer.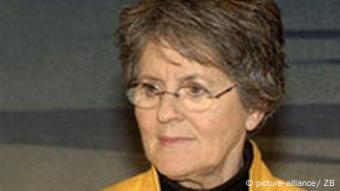 Catholic nun Lea Ackermann fights sex tourism and human trafficking
But Catholic nun Lea Ackermann says the law is not protecting the prostitutes as advertised. She has spent a lot of time fighting sex tourism and human trafficking through her association, Solwodi.
"The women are subject to almost complete supervision through video surveillance and security guards. The sexual practices are mandatory; customers can not be rejected," she said.
Yet, according to Patricia F., the rate at which the women get paid depends on what they are willing to do.
The free-will of the sex workers is at the heart of the problem for activists like Solwodi spokeswoman Carol Filter. In the past it was easy to tell when sex workers were being coerced due to physical evidence of abuse, she said.
"These days the perpetrators use more subtle methods," Filter said, "For example, there is the 'Loverboy Trick' that pimps use to make young Eastern European girls from usually broken homes fall in love with them."
"Because they're yearning for love, they would do anything for these guys," Filter said, "And that would seem like free will."
mo/sjt/dpa/epd
Editor: Chuck Penfold