The Pesticide Action Network PAN Europe tested 40 different red wines -- from countries that included Germany, France and Italy -- and found that 35 of them contained traces of pesticide.
Price is no guarantee of purity, the PAN study indicated. Pesticides were found in two bottles of French wine that cost more than 200 euros ($315).
The findings also showed that the conventionally produced wines were considerably more contaminated than their organic counterparts. Five of the six organic wines contained no pesticides, while all 34 from normal production were tainted to some extent. The French organic wine appeared to have been affected by pesticides sprayed in neighboring fields.
A glass a day keeps the doctor away?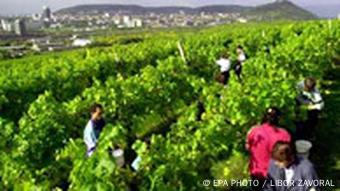 Winegrowers appear to use a disproportionate amount of pesticides

Among wines tested from France, Italy, Chile and South Africa, four included substances that are categorized in the European Union as causing cancer or birth defects, according to the study unveiled in Brussels.
Ten of the German wines analyzed and the Austrian wines contained chemicals that are categorized as "possibly carcinogenic" in the United States. This category does not exist in the EU.
None of the wines tested, however, exceeded maximum limits for these substances.
Varied reaction to study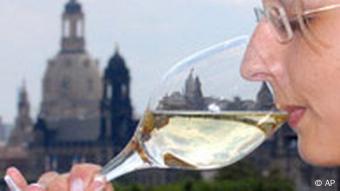 Do you know what you're drinking?

The study drew mixed reactions from members of the European Parliament. Green MEP Hiltrud Beyer described the results as "alarming and shocking" and called for legislation banning the use of dangerous pesticides.
By contrast, Christian Democrat MEP Christa Klass warned against panic-mongering.
"According to existing law, the wines are completely harmless," she said, adding that if there were any health risks that the EU should consider tightening up licensing procedures.
PAN spokesman Elliott Cannell said the group was not calling on anyone to stop drinking wine. But he said winegrowers should restrict their use of pesticides.
According to the network, winegrowing accounts for some 20 percent of all pesticides used in the EU, while only 3 percent of the bloc's arable land is given over to growing vines.